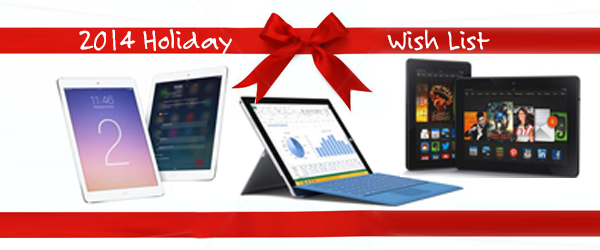 If you're reading this blog post, I can only hope that you've already completed your holiday shopping and that your loved ones are not headed for some last minute holiday stuffed animals, address books, fast food gift cards or other "worst gifts". If that is the case, fortunately I'm here to help.
According to a recent CNET survey, tablets still top people's Holiday wish lists, with 42% wishing for one and 30% planning to give one. While some people might have a "been there, done that" attitude towards tablets, it pays to take a look at what's new—and it might even put you on the "nice" list.
Apple Tablets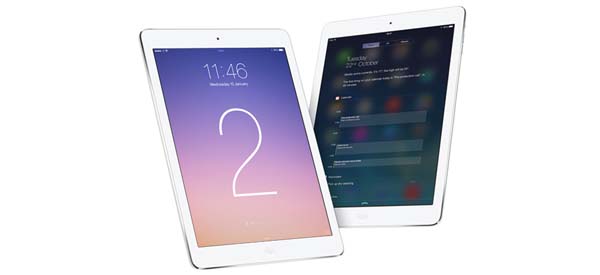 Obviously you have to start by looking at the Apple iPad Air 2. It's not a lot different than the iPad Air you might be familiar with, but it's thinner, packs a higher resolution display and depending on your application can be up to 2.5x faster than the already fast Air. If you're into photography, the new hardware and software enables all levels of photographers to take stunning pictures. It's not cheap, starting at $499, but it's guaranteed to bring a smile to your giftee as they pull it out of its shiny packaging.
Android Tablets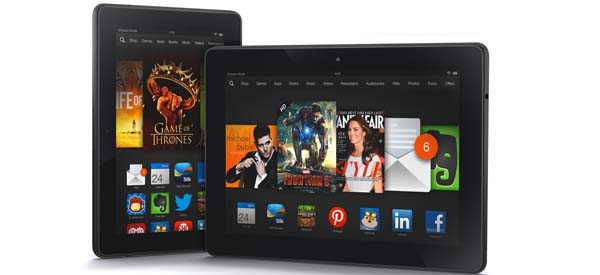 If you're more of an Android person, you have more great options than ever before. The Google Nexus 9, running the relatively new Android 5.0 Lollipop, is the premium contender. Featuring an 8.9" display, a 2.3 GHz 64-bit NVidia Tegra K1 processor and either 16/32 GB of storage space, you're definitely in for a treat. You'll save a few dollars compared to the iPad with this tablet starting at $399, and if you put one of these in your significant other's stocking, you might find yourself under the mistletoe before long.
Still on the Android front, if you're like me and do about 90% of your holiday shopping on Amazon, you've undoubtedly seen more than your fair share of ads for all sorts of Kindle Fire devices. The newest and fanciest is the Fire HDX 8.9 which also features an 8.9" display, a super-fast processor and up to 64 GB of storage space. It even weighs less than the iPad Air 2, and certainly with Amazon providing more and more content, it could be a great fit for your everyday tablet or for the family. It starts at $379 and could easily be one of your eight days of gifting. Of course, if you're looking for something a little cheaper for the kids, consider whether Santa should bring them the Fire HD Kids Edition Tablet, which costs $119 and includes a 2-year worry free guarantee. As the description for this one states, it's "a real tablet, not a toy," so your kids can be just like their adult idols when it comes to mobility.
Microsoft Surface Pro 3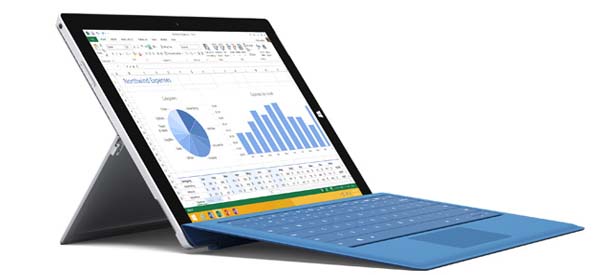 Last, but certainly not least, while it's easy to get caught up in the fun and games of the holidays, we will all likely make our New Year's resolutions to be more productive and more efficient. The Microsoft Surface Pro 3 can certainly help make this one resolution you can actually keep. This tablet/laptop/ultrabook hybrid runs Windows 8.1, meaning that all of your productivity apps keep on ticking. At the same time, it's a great tablet for watching movies, playing games, and keeping in touch with the relatives you'll see again next year. It starts at $799, but given the amount of functionality that's packed in--including a high quality handwriting digitizer--it's actually a bargain when you compare it to more traditional laptops. And who doesn't like a holiday deal?
If you haven't already put this blog post aside, quickly unwrapped the hair gel you were planning to give your significant other, and purchased a tablet instead, I hope you'll at least consider it. While our focus at Mi-Corporation is on mobility productivity, we've also loved seeing tablet adoption into all aspects of life over the last few years. If gifting a tablet makes you a little more popular, so much the better.
We wish you a very happy holiday from our family to yours and we'll see you with your shiny tablet in the New Year!