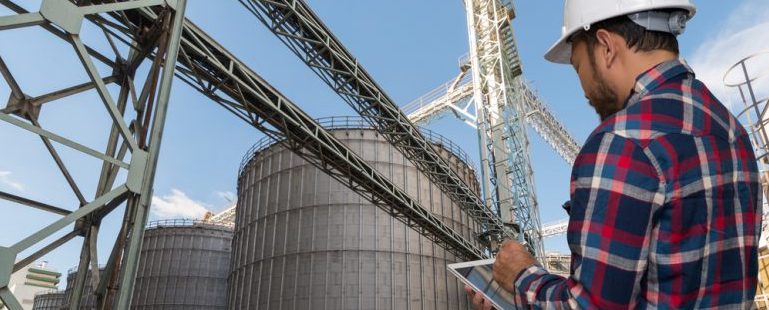 4 'Must Haves' for a Successful Mobile Inspection Process
Field teams in the Testing, Inspection and Certification (TIC) industry do their work every day in virtual anonymity. Yet in this unseen fashion they perform work that truly matters to the public in terms of individual product safety and mass infrastructure security and reliability. It's unfortunate that in contrast, these same folks who vigorously inspect important venues, food and machinery we rely on for our daily lives aren't always as well served by the tools they use to accomplish their jobs.
Mi-Corporation's focus is to help both public and private sector inspectors of every kind perform their field work in a faster, more accurate manner and provide productivity to their organizations and a bit more sanity to the inspectors' lives. The organizations we talk with are in various stages of automation. From pen and paper initial capture with eventual duplicate capture into a database or in some 1st or 2nd generation mobile data capture technology that begins to eliminate the duplicate data entry issue with all the pitfalls it presents. But none have reached digital nirvana.
While digital nirvana might be a stretch, achieving digital transformation is not—as our customers have proven time and time again. By taking a platform approach that allows them to automate all their inspections with equal success and working with a company (that's us) focused on the business of inspections, they've doubled and tripled their productivity and data accuracy metrics over time.
Given our customers' success, I'd like to share the top 4 lessons you can learn from companies who've figured out the best ways to attack mobile inspections—and how can you put some of those lessons into practice as you fully digitize your inspection management process (and keep your employees happy too).
1. Choose a platform designed for mobile data collection. It's critical to ensure your solution is based on a platform designed for mobile data collection. It should allow offline usage, frictionless connections to back office databases and—perhaps most importantly—it should work the way your inspectors actually work in the field. This last reason is what hinders the adoption of most field inspection software. It may surprise you to know that not all so-called 'mobile inspection applications' were actually built for mobile inspections. Choose a platform that's robust enough to handle any sort of inspection and situation your field teams might encounter—both now and in the future. Then, select a platform with a set of features that will grow with your business.
2. Choose a platform that lets you stay in control of future changes to your software. Our customers have told us time and time again that the biggest stumbling blocks to their success occur when their software tools can't adapt to their changing needs. It's important to find a platform that lets you and your team members personally take control and make those changes as they occur—one that lets your folks easily modify your field forms to adopt new regulations and embrace new opportunities.
3. Choose a platform where your mobile data is fully accessible.
Your teams need to both capture data accurately and then also store it in such a way that you can analyze the results easily. You should have immediate access to data so that you can measure how productive you've become and analyze the results of your collective inspections to ascertain trends and surface repeat violations you can correct.
4. Choose a platform that makes it easy to measure your success.
It's no secret that the faster your team can get digital inspections done, the better. But that speed needs to carry over through every part of the process—from data collection to dissemination to the final data analysis. For example, if you're looking to increase overall efficiency, reduce future headcount requirements, or even simply to improve the overall quality of your inspections, it's important that you're able to measure all key aspects of the process along the way. Here are some key measures your mobile platform should be able to easily help you assess:
Overall speed
Number of inspections performed over a given period
Cycle time reduction (overall)
Data accuracy
Data velocity (how quickly can your data travel from collection to analysis?)
Selecting the right mobile inspection software for your needs doesn't have to take a ton of time and energy—but you do need to do some homework. If you find a platform with these 4 "must haves," you'll be well on your way to implementation success and a much smoother mobile inspection process too.