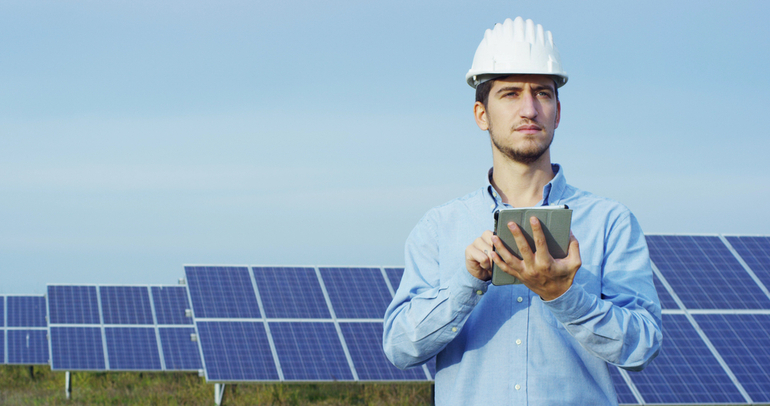 If you've got a team in the field responsible for accurately and efficiently collecting data, chances are you've got a well-oiled process in place for getting the job done and meeting back office and regulatory compliance requirements. Whether your current processes and data capture forms are based on pen and paper or handled electronically, there's always room for improvement. This is especially true when the benefits to the improved process are increased safety, fewer incidents, and more satisfied customers (to name a few).
Mi-Corporation specializes in making sure each customer's mobile forms app delivers optimal value…but what does that really mean? Mobile solutions for data capture deliver much more than a simplified workflow process. Here are 4 of the top ways that mobile data capture drives business value beyond the form.
Your people get a lot more done.
It's a no-brainer that mobile data capture is more efficient at collecting key information than manually writing it on paper to be transcribed later or punching it into an old 'green screen.' But the benefits go way beyond that one-time act of completing a data capture form.
Imagine the time your staff can save, and the additional inspections they can do, when they capture all required or desired data at every point of service on a tablet, laptop, or smartphone. No more faxing, scanning, mailing, or photocopying hardcopy forms—all the workflow elements are baked right in.
Handwriting recognition software preserves many elements of the processes that field staff are most comfortable using, while freeing your operations from the errors and translation mistakes that plague traditional handwritten notes.
Many Mi-Corporation clients have saved their employees hours per day with mobile data capture processes that take all the paper-pushing and workflow delays out of their lives. And who doesn't want to get more done in a day's time?
Your reporting gets a whole lot easier.
Every operations manager is responsible for delivering accurate and efficient reporting data back to upper management. A sophisticated and well thought-out mobile data capture solution puts the power of rich data reporting in the palm of your hand from day one. What's more, any data your field teams collect is immediately available—no more making cumbersome copies, manually entering data, losing paperwork, or noodling around in Excel spreadsheets.
All data your team collects becomes immediately actionable, and that translates to better decision making, reduced costs, and enhanced operations over time—ultimately delivering more profits. Digitizing your forms is more than a static event. It's taking a ride on the fast track to a digital transformation. When you digitize your forms, you digitize your life (at least your work life!) and empower your workforce too.
Your customers are happier.
Regardless of the industry, the ability to complete data collection more efficiently and accurately has a far-reaching impact on customer satisfaction. The right solution can eliminate processing errors, accelerate approvals, and streamline workflow routing—and all that goodness rolls up to big things for your end customers.
With mobile data at your fingertips, producing accurate, on-demand customer reports is as easy as pressing a button. You're no longer waiting around for a week's worth of data to be scanned into a system, processed, and routed. The fact is, your customers expect efficient mobile processes and timeliness. Mobile data capture gives you the power to deliver.
You can make more intelligent decisions about the future.
It goes without saying that having data available at the push of a button not only benefits your customers but your entire operation. Many Mi-Corporation customers have significantly reduced the number of major incidents they're required to resolve due to their sophisticated data capture and reporting capabilities. When field inspectors and management have quick access to data, it's a lot easier to identify and resolve small issues in a timely manner so that they don't develop into major, costly incidents.
Real-time data access also lets you produce real-time invoices and real-time job site reporting. With those, you get improved cash flow and reduced A/R aging in your court—two benefits any ops manager or business leader can really sink their teeth into.
---
Are you in environmental consulting and want to make the business case for mobility? Learn how to get your budget approved, and more in our new eBook.