With heavy hearts, we wanted you to know we have experienced a big change at Mi-Corporation this year. We did not want summer to end without acknowledging and recognizing our co-founder, James Clary, who passed away on July 6, 2019.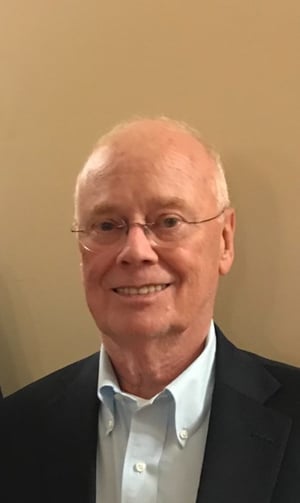 His tremendous energy and wherewithal kept this business going in its early days after its founding in 1999 through 2006. We will miss him greatly. He served as the first CEO of Mi-Corporation and served as our Board Chairman until 2019. His obituary, which ran in newspapers in North and South Carolina, is repeated here:
"James Barney Clary passed away peacefully on Saturday, July 6, 2019, in Raleigh, NC. Jim was born in Gaffney, SC, in 1942 to Basil Hicks Clary, Sr., and Ruth King Clary.
Jim cherished the love of his life, Margaret. They met in tenth grade Latin class and were married for nearly 55 years. Besides being passionate about Margaret, Jim supported her gift of hospitality by hosting parties at their home. Together, they shared their love of travel with their six grandchildren, each of whom took a special trip with their grandparents. Jim earned his Bachelor of Science in Electrical Engineering and Master of Science in Electrical Engineering degrees from Clemson University. He served in the Army in Fort Monmouth, NJ, and was awarded The Army Commendation Medal. After serving his country, Jim was employed by Bell Telephone Laboratories in Greensboro, NC. His Bell Labs team helped fight the cold war by designing and building digital systems to detect submarines. For 23 years, Jim was employed at RTI International, serving as Vice President of Electronics and Systems for the last 10 years of his RTI career. In 1999, he founded Advanced Digital Systems [dba Mi-Corporation] and was President and Board Chair. Jim loved history. He wrote three Civil War books that traced the lives and military action of every man in three regiments from South Carolina. Other interests included being a private pilot and ham radio operator.
Jim was devoted to First Baptist Church of Raleigh on Salisbury Street and especially to its people. He served as its Chair of Deacons, taught Sunday school and held other leadership and volunteer positions.
Jim bravely battled interstitial lung disease for 12 years. His family is very grateful to Duke's pulmonology team, pulmonary rehabilitation program and fellow rehab program
participants for their support and encouragement. The family is also very grateful to Transitions LifeCare for their care over these last 4 months and especially for their attentiveness at the inpatient facility during the last 6 days of his life.
Most of all, his family is forever grateful to our husband, Dad and Granddaddy for the opportunities he provided through his hard work, for the values he taught, for his guiding principles and for his amazing love."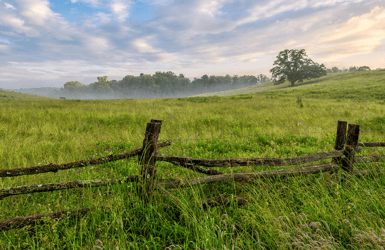 While we grieve the loss of our co-founder, we continue to "move out smartly" at Mi-Corporation, as Jim Clary would put it. We have had a great 3rd quarter of 2019, with numerous new and existing customers adopting our software to perform inspections for risk management and compliance. While we have suffered an irreplaceable loss, we believe our best days as a business are ahead, and we are "pressing on" as he would want.