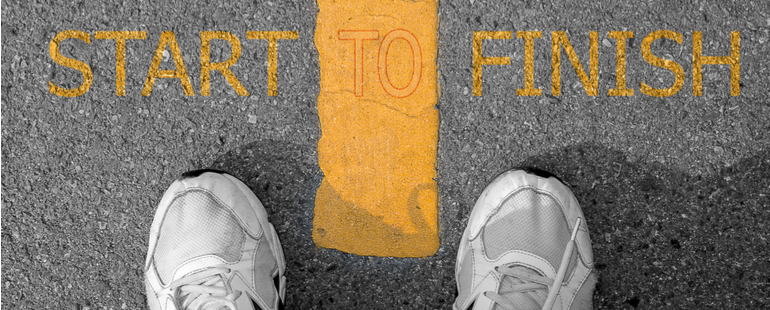 The Testing, Inspection and Certification (TIC) industry is nearly a $200B worldwide market. Nearly half of that work is performed by commercial companies doing testing, audits and inspections on behalf of others. If your company specializes in TIC, then inspections are your business—and that means your inspection "product" needs to be fast, affordable and reliable in order for you to stay competitive. But it's not just the inspections part of your offering that needs to shine. It's also your end-to-end inspection management process. Why? Because ultimately, your customers are signing up for the complete package and the act of conducting the inspection (though absolutely critical) only gets you so far.
Flex Some Back-office Muscle
One can draw an analogy to improving their health: it isn't just diet or exercise, it is BOTH diet and exercise! To achieve huge gains in throughput in your end-to-end inspection management process, you need automate BOTH your field inspection data collection activities AND your back-office processing. It's also important to understand that the speed and quality of the hand off between the field and the back-office has a great deal to do with overall performance improvements as well.
Don't get me wrong. While it's certainly possible to speed up elements of the inspection process itself, most efforts result in sub-optimized results. Why? Much like making those healthy lifestyle improvements, all the elements of your inspection process are connected. If you improve your diet and exercise but you're not getting enough sleep at night, your health will still suffer. Likewise, making improvements to speed up one area of your inspection process is a good thing—but the net improvement your customer sees is negligible. The bottleneck is still there and in terms of end-to-end throughput, not much changes.
Eliminate the Bottlenecks
Think about all the elements of your inspection process. Acknowledge, schedule, conduct, assemble data, submit inspections, enter data in inspection management system, report back to the customer (there may be more in your process). There is a delicate interplay that goes on between the field and the office in terms of both personnel and systems (or at least there should be)—and there are lots of bottlenecks that can get in the way of maximizing your corporate velocity. Some of the big ones include:
Lack of Field Inspector Automation

: Folks in the field do not have the tools like their desk-bound brethren do. They simply are under-automated, and this results in multiple and often redundant steps being introduced into the process.

Poor Data Quality

: When the inspection data is not collected accurately or completely at the point of inspection, then multiple cycles between the field, supervisors and office specialists occur to just get the data right.

Double Data Entry

: If systems don't talk to each other, then data must be re-entered. Standalone systems make a single task faster, but they don't make the end-to-end inspection process faster.

Lack of Data Analysis Tools

: This is oftentimes a standalone function and the data must be exported, cleaned and then imported into a tool like Excel for analysis. Because of the overhead involved, this task is frequently avoided or poorly performed. As a result, a deep understanding of field performance and inspection violation trends is not achieved.

Limited Flexibility/Adaptability

: To achieve some level of automation, most technology solutions become rigid. This allows them to automate a task. However, as your business evolves your technology must evolve and adapt as well.
The beautiful thing, though, is that when you remove these bottlenecks you are not only faster, but you're also less expensive and higher quality than your competition. We've seen companies shrink their cycle times by 80% and completely eliminate overtime expense, making them much more competitive. It also made the pursuit of end-to-end inspection management a worthy endeavor.
High Quality, High Velocity - Do It Right
In today's information-centric world, data quality and data velocity are big drivers of value. Make sure your new solution helps deliver on this implied promise to your customers. Use the five common bottlenecks above as a checklist to make sure you're taking a comprehensive approach to your inspection management process. If you're using multiple tools and strategies to get to the end results, consider how that's impacting your customers too. When it's time to make a strategic investment in an advanced inspection solution, do your homework. Find a partner that's going to help cover all your bases and let you say sayonara to those bottlenecks for good.
---
Are you in environmental consulting and want to make the business case for mobility? Learn how to get your budget approved, and more in our new eBook.