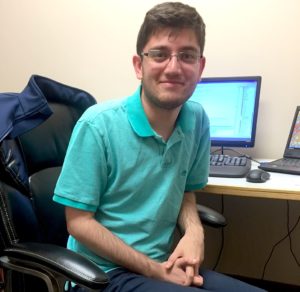 As the cold days of winter slowly come to a close and the light warm breeze of spring begins to blow our way, I sit here at the Mi-Co Durham office reflecting on my first two months here as a technical intern.
My first introduction to enterprise mobility was when I was given my development machine, an X220 Lenovo Tablet. A tablet for work?! I was a little thrown off that I wasn't going to be using the digital pen to draw in Paint, but rather actual development and testing. As I was introduced to people in the workplace, I was surprised to see the amount of them who were using tablets as well. The devices ranged from the Dell Venue, to the Microsoft Surface 2 and 3.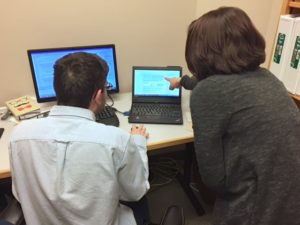 The software we were provided through Microsoft Office Professional, such as Lync instant messaging, opened my eyes to how easily work can be done from anywhere with internet access. One of our employees, David Nakamura, lives and works from Seattle. Every day we connect with him through Lync or via FaceTime through our tablets. It is never an issue to contact him even though he is on the other side of the country.
These small things I noticed about Mi-Co showed me how easy it is to integrate enterprise mobility and the positive way it impacts the workplace. During our most recent snow storm, I was trapped and had to work from home. However, because of how we utilize enterprise mobility, I had no problem doing work or video conferencing into meetings (except of course when the power went out).
As a company, Mi-Co offers the Mi-Forms products to a variety of companies. I believe that these products came about as a need for businesses to integrate enterprise mobility into their workplaces. By offering the Mi-Forms on a variety of devices (tablets, PCs, mobile phones) we supply customers with the capabilities to have paperless forms that allow for a more streamlined and up to date workplace.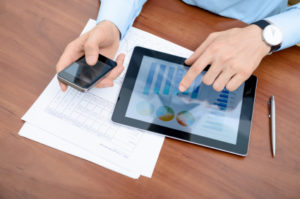 Enterprise mobility is defined as: the shift of workplace habits towards the incorporation of mobile devices and solutions to perform business tasks. So far, during my time here at Mi-Co, I believe that not only have we fully embraced this shift in our workplace, but by providing mobile enterprise solutions as a service, we have helped encourage and support this trend in other business markets.
Author:
Webb Chawla, Software Development Intern