We were a proud sponsor at this year's Southern Association of State Departments of Agriculture (SASDA) Conference held in Little Rock, AR. The weather provided some challenges, but nothing could hinder the spirits of the "Authentic Arkansas" Agenda.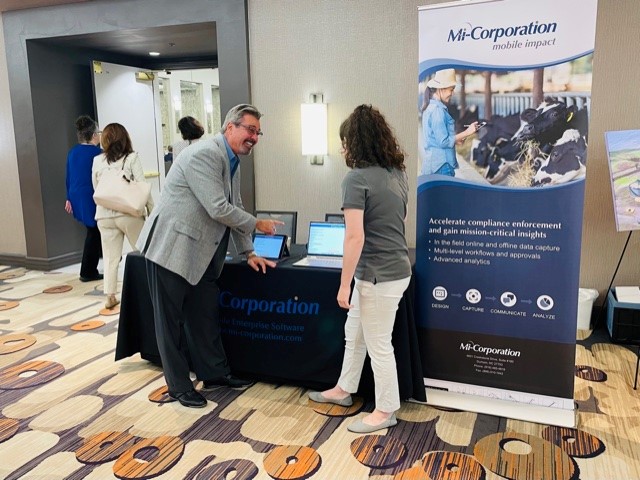 Agriculture leaders from the Southeast and even as far away as Delaware came together to network, share ideas, visions, and even some concerns as we look to the future of Agriculture. SASDA President, Wes Ward, AR Secretary of Agriculture, and AR Deputy Secretary, Cynthia Edwards, brought their leadership to the event, and I am sure they would agree, as, with any event like this, it does not hurt to bring a very talented staff to successfully support the many details involved.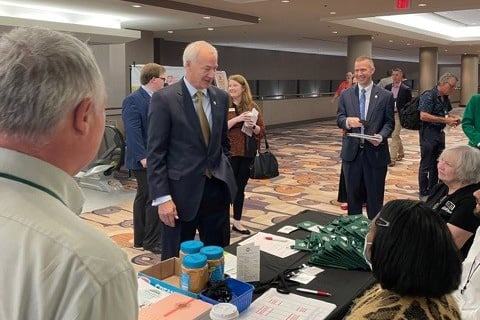 Arkansas Governor, Asa Hutchinson, was one of many prominent speakers to share his vision along with the latest and greatest Agriculture news. During the opening ceremony Monday, the Governor said concerns to the state's agriculture industry include, "threats to global markets because of trade disputes. The second threat is a disruption in domestic markets because of infrastructure challenges. The third threat is to agricultural infrastructure because of cyberattacks we've seen recently. And the fourth one is consumer confidence and understanding."
The Governor pointed to the recent cyberattack against meat supplier JBS to make the case for cyber defense in the agriculture industry. He asked, "Should we, as a nation, require industry to share data on ransom attacks so that we have a better information flow on the source, identity, and types of attacks coming toward us?"
Mi-Corporation's, Mobile Impact Platform, a critical technology for field data capture also offers a real-time business intelligence dashboard, Mi-Analytics. The combination of the two can provide agricultural leadership easy access and full visibility with real-time data. When viewed graphically, they play an integral role in identifying early warning trends which have a direct impact on food and consumer safety.
There is a great future in America's Agriculture offerings, from producers, regulators, and the boots on the ground that help maintain the safety of our food supply chain. But to the Governor's point, we need not only to be aware and fully informed when it comes to these new attacks, but as a Country, we need to provide the investment dollars to help stifle these attempts to disrupt. I think it goes without saying, we can expect the number and the magnitude to increase in the coming years.
I dare not forget to mention the wonderful Rice products from Arkansas, which I am still enjoying at dinner this week. They were just two of the cadre of wonderful items supplied in the welcome bag to all attendees – truly a gift bag full of "Authentic Arkansas".