I had the opportunity to talk with David about his background, his personal passions, and some of his career highlights throughout his twenty years with Mi-Corporation. Get to know a little more about our VP of Customer Success, David Nakamura.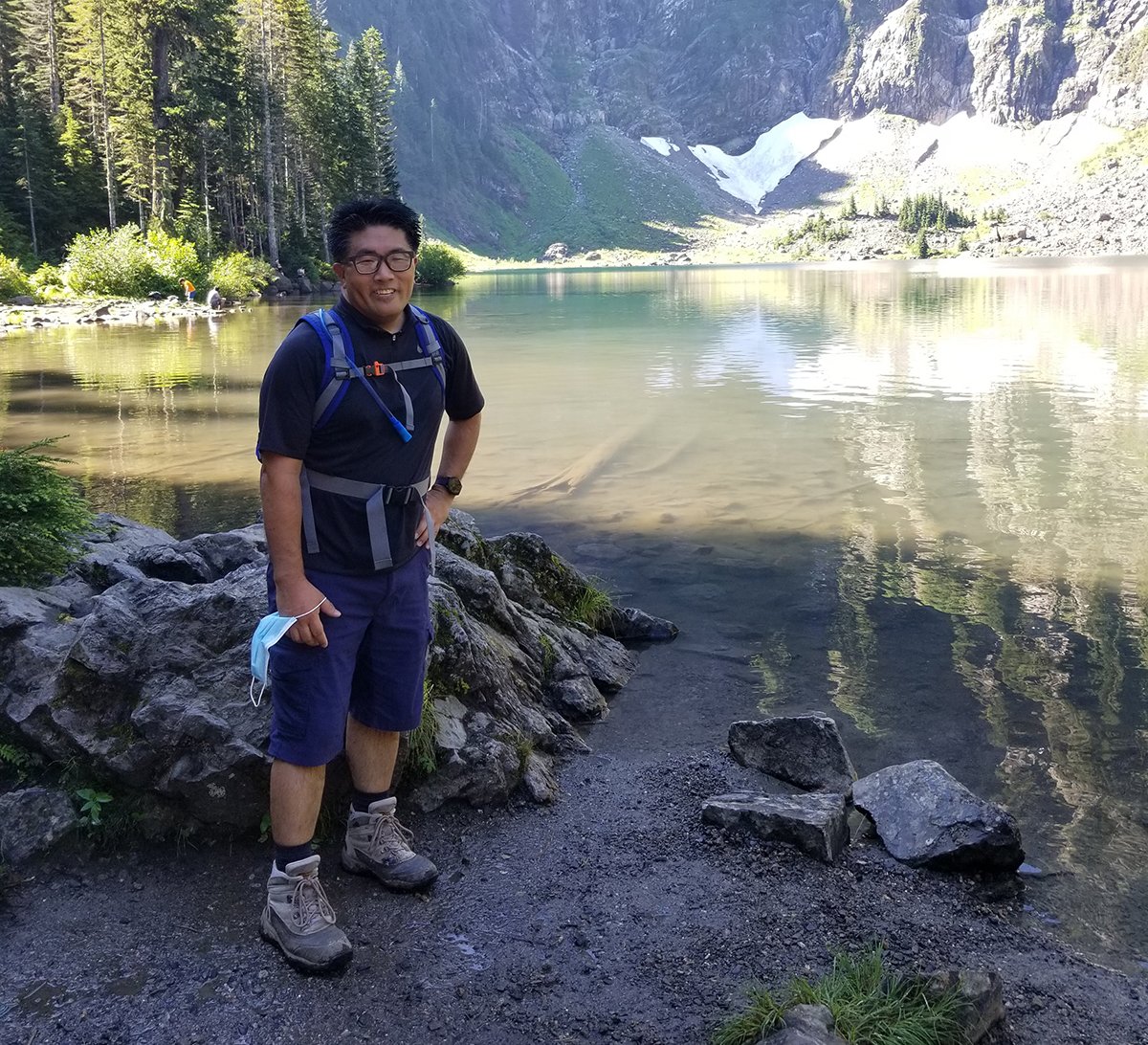 Tell me a bit about your background? How did you get started?
Growing up, I loved computers and had a real interest in tinkering with things and trying out new technologies. Twenty years ago, I had the opportunity to help Mi-Co with product testing – testing Palm OS devices and the Windows CE operating system and how those worked with our software. Back then, our product would capture signatures, drawings, etc., and send those as messages. You could think of it as early edition texting with graphics.
Over the years, I've learned more and more about testing, but more importantly, I've learned what our customers needed. From testing, my role evolved into technical support and customer service, helping our customers better understand the product and developing solutions with them based on their needs.
For me, it's exciting to be part of a company that's grown and to have opportunities to grow personally along the way, learning new skills and capabilities.
What is your favorite part about your job? What excites you most?
I feel extremely blessed to be part of a team and a company that has always been on the cutting edge of technology. We're a group of early adopters, and that's exciting to me. I've always loved technology and keeping up with the latest and greatest gadgets, so it's been really cool to be part of a modern, evolving technology.
What does a typical day look like for you?
I've worked remotely for the last 15 years, since moving to Seattle. Being on the West Coast, I'm up pretty early to meet with our development and operations project teams, and also with our customers. A typical day involves project calls, customer meetings, and handling customer issues brought to our help desk. It's rewarding to be able to personally reach out and help our customers.
Let's talk about some of your greatest achievements/successes since you started? What are some of those big standout moments in your career?
It's most definitely been in learning and applying new skills, from entirely new programming languages like JavaScript to Visual Basic .NET and later C#. It's satisfying both in learning those skills, but also applying them to our core product and directly contributing to our customer's success.
A few notable highlights for me include the close work with USDA, Transport for London, and Bureau Veritas. I've really enjoyed working and evolving with them and many other customers over the years.
What's your personal motto or inspirational quote?
"Only seek out help when you've allowed yourself to struggle."
We personally grow and mature whenever we are put to the challenge of reaching for something that is just outside ourselves. Making the connection and internalizing it for the next opportunity allows us to get further. There are times when we need others to guide us so that we continue our knowledge.
How do you unwind? What do you do in your spare time? How do you spend the weekend?
It's somewhat of an engineering sort of thing in that I enjoy figuring out how things work by taking them apart and putting them back together again.
I have this older boat, that I love. It's just beautiful to go out on the water and see the mountains from Lake Washington. But, again, it's an older boat with a huge engine, and it breaks down occasionally. I like figuring it out and getting the right air-fuel mixture and all that sort of stuff.
My latest project is an old truck that I bought and I am working to restore. I'm looking forward to fixing it up and making it run better.
What's the last book you read?
Peak Performance: Elevate Your Game, Avoid Burnout, and Thrive with the New Science of Success by Brad Stulberg and Steve Magness
This book has given me the inspiration to challenge myself and find motivation from enduring struggles.