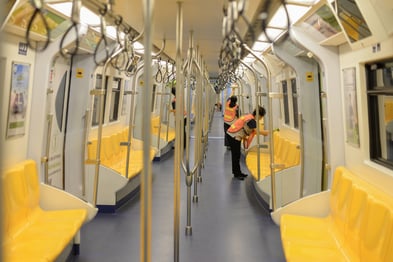 If you have ever traveled to the UK, you know how impressive, massive, and efficient their transportation infrastructure is. Londoners have grown to expect nothing less than timely, affordable, clean, and safe public transportation. Whether by car (taxi), bus, rail, or the Underground Tube for work and pleasure, Transport for London (TfL) seems to have mastered it. That is by design, not by accident. If you are not familiar, check out Transport for London's Website.
As you can see (data below), ridership is serious business at TfL, vital to the economy, and well-respected with oversight by the Government. It is no small task to keep the system at its peak performance through stringent maintenance programs. When you consider the number of riders/visitors, ensuring the optimal appearance with cleanliness is just as important as maintenance, and it can be a daunting task. When the mission is to grow ridership (the business), every opinion of every journey matters.
TfL by the numbers (Annually):
- Over 1.3 billion Passenger journeys on the Tube
- Over 140 million on the Overground
- Over 30.9 million Passenger journeys on the Tram
- Over 2.4 billion by buses
TfL has long been extremely aware of the value of a sound mobility platform. When Mi-Corporation became engaged in their worldwide search for platform options, they made it obvious by questions and due diligence that this was not their first foray into mobile. The fact was they had embarked with a fully formed vision having been through two previous providers. So unlike other prospects, they knew what features were critical to accomplish their mission:
- Ease of use and an inviting UI
- Focus on the new User Experience (UX) to Drive and Accelerate User Adoption
- Quickly enable the development of a robust set of Apps
- 35 Mobile Forms Apps to date
- Establish an Automated Test Environment based on expected number of users (>27,000)
- Future proof the investment by remaining independent of any one hardware platform
- Accomplish the mission in 6 Months
The recipe for success included boosting morale, which had somewhat deteriorated based on existing solutions. The key performance indicators that were established included both efficiency and effectiveness of operation management programs / benefits, as well as the ability to enforce, manage, and monitor the full life cycle of an asset driving improved customer satisfaction.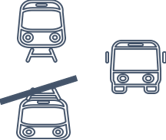 The 6-month mission began in July 2014. The first wave rollout began in January 2015, with the successful digital transformation for 5,000 users. Additional users adopted the application thereafter, and the collaborative partnership continues to flourish today with over 27,000 users in place. Due to their satisfaction, TfL has adopted new workflows and mobile data capture forms, with added features and functions beyond the original charter.
The production environment includes forms and workflows in support of multiple inspection and cleanliness audits. These operational processes include inspecting Depots, Riding Cars, Personal Protective Equipment (PPE), Fleet Pre-service and Under-frame, Waste Management as well as Equipment Inspections.
These data capture forms and workflows also require both uni- and bi-directional integrations to systems as simple as Exchange Server and SharePoint to more sophisticated platforms like Sabre and Maximo. In addition, the requirement is compatible with Cloud operating environments such as Microsoft Azure and Amazon AWS. By deploying a robust data capture application from Mi-Corporation, TfL has been able to enhance management reporting and provide leadership with the critical data sets needed to continue to safely and securely grow TfL ridership.
In review of the project after the "Wave 2" deployment, here are the significant findings:
Approximately 8,000 forms submitted, delivering an estimated savings of 15,000 hours / year
The Incident Reporting App delivered an estimated savings of 8-10,000 hours / year
Fault Reporting App delivered an estimated savings of 16-20,000 hours
Part of the project success story is TfL was able to set new standards for service and support to their user community. They are also enjoying the afterglow of an all-encompassing community buy-in for the new Apps.
The Mobile Impact Platform also supports analytics via its Mi-Analytics component. For another large transportation provider, a dashboard shows vehicle cleanliness and condition scores, deviations, reasons for missed audits and more. Users can drill into specific issues to see photos and other details and see aggregate summaries of the data. The dashboard provides significant insights to leadership for planning, budgeting and resource allocation to address cleanliness and maintenance issues.
The Mobile Impact platform serves a wide variety of customers. Today, some of the largest worldwide facility organizations as well as governments use the platform to support a multitude of inspection types including but not limited to building maintenance, regulatory compliance, restaurant cleanliness and conditions, as well as air and rail asset condition and cleanliness.
If you need to collect, communicate, record, and analyze data related to asset and facility cleanliness and condition, the award-winning Mobile Impact Platform is the software platform for you.