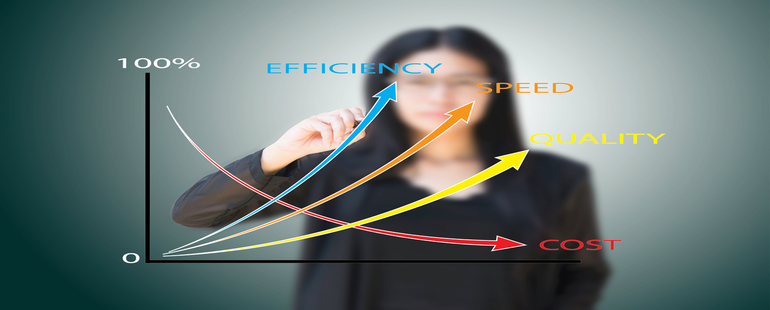 Everyone's buzzing about 'digital transformation'—and they're right to be on their toes. Our customers talk about this all the time, particularly during meetings to discuss what Mi-Corporation's tools and software can do for them. Not everyone describes digital transformation in exactly the same way, although you'll note some common themes.
According to Altimeter Group digital transformation is the "realignment of, or new investment in, technology and business models to more effectively engage digital customers at every touchpoint in the customer experience lifecycle."
Microsoft defines digital transformation as "reimagining how you bring together people, data, and processes to create value for your customers and maintain a competitive advantage in a digital-first world."
Microsoft defines four parts to digital transformation—customer engagement, employee empowerment, operational optimization and product transformation. A study conducted by MIT Center for Digital Business and Capgemini Consulting also talks about transforming customer experience, and operational processes, as well as transforming business models and digital capabilities.
The Capgemini study says that typically, transformed customer experiences are the most visible—and typically the most exciting—aspects of transformation, but that firms are also realizing very strong benefits from transforming internal processes. In Mi-Corporation's experience transforming operational processes, specifically mobile data collection processes, can provide benefits ranging from improved employee productivity and increased cost savings to faster intelligent data access and improved customer service. Below are just a few examples of what some of our innovative customers are doing.
The Mississippi State Department of Health digitized their restaurant inspection processes which helped to reduce costs by closing physical offices and enabled workers to work from home and in the field using mobile devices. Additionally, data captured by the states restaurant inspectors is made available to the public immediately. This is something the state's constituents appreciate as they make their restaurant reservations.
Transport for London (TfL) uses mobile data collection for a variety of purposes, including inspections, fault reporting and incident management. The fault reporting data collection app alone has saved TfL over 20,000 man hours per year. Improvements in the fault reporting procedures has also resulted in an overall reduction of incidents since the app has been deployed. These saved hours allow TfL employees to act as mobile customer service ambassadors, coming to the rescue of lost or confused passengers and delivering a more hands-on service experience.
North Carolina Department of Agriculture uses digital forms for pesticide inspections. Since implementing a mobile data capture solution they have seen remarkable improvements in data accuracy, data consistency and data capture time. Overall form-processing time has decreased from 4 weeks to 1-2 days, invoice cycles are improved and both customer and employee satisfaction has increased.
How does your organization define digital transformation? If your digital future is tied heavily to data collection efficiencies, we can help! Contact us anytime for a quick call to learn more.