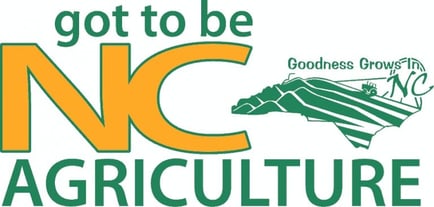 If you live in North Carolina, you've undoubtedly seen the "Got to be NC Agriculture" advertising campaign over the last few years. If you're not a resident, check it out and plan your next visit to our great state. But either way, one thing you probably don't know is the North Carolina Department of Agriculture's commitment to digital mobile data collection.
NC Agriculture Going Mobile!
The North Carolina Department of Agriculture and Consumer Services' divisions have responsibilities in regulatory and service areas covering agronomy, animal health, weights and measures, gas and oil inspection, crop and livestock statistics, USDA commodity distribution, state farm operations, agricultural marketing grading, international agricultural crop and livestock marketing, and a number of other areas. Through these numerous operations, they deal with a large amount of data and they handle it across a large state with a field force that must have complete mobile capability.
You might have seen Mi-Corporation's previous work with the pesticides program that's saved time, increased accuracy and saved taxpayer money. Now over the last year and a half, the department has continued to work with Mi-Corporation to roll out state-of-the-art mobile data capture solutions to additional programs.
Mobile Data Collection In Practice
Of these, the Sleep Products Section was the first to go live with Mi-Corporation's newest Mobile Impact Platform technology and Mi-Apps. This section works to protect the public health, safety, and welfare and to promote continued environmental health quality for the citizens of North Carolina by minimizing health risks associated with the illegal manufacture, registration of and/or the sale of unsanitary bedding and bedding products. Using Windows tablets, inspectors verify that bedding products are properly licensed for sale across the state. A large reference database is provided on their devices where they may look up and verify all manufacturers licensed within the state, even when disconnected from the internet. Any unlicensed bedding can be taken off sale until it's verified to be safe according to state standards.
Shortly after, the Veterinary Division's Animal Welfare Section rolled out mobile inspections of boarding kennels, animal shelters, and pet stores. Replacing what was previously four distinct Microsoft Word documents that had to be manually entered, this solution customizes the appropriate inspection questions for each inspection based on facility type, services offered by the facility, and NC general statute. Form logic ensures that all required questions are answered, including elaboration on deviations. A printed copy of the inspection is left on site and the inspection data is quickly provided online to the public.
Now and Looking Ahead
In recent months, additional mobile solutions for plant nursery inspections and livestock inspections have been put into production. A variety of forms allow for the inspection of licensed plant and animal facilities to ensure pest and disease control. This includes the ability for inspectors to quickly impose and lift quarantines as needed.
Additional work is underway to replace the Structural Pest Control Section's aging laptop-based data collection app and a revamp of the original pesticides solution will commence soon. NCDA's continued commitment to mobile digital applications helps ensure that North Carolina will remain a leader in agriculture for years to come, and Mi-Corporation is thrilled to be a part of making this happen.
---
Are you in environmental consulting and want to make the business case for mobility? Learn how to get your budget approved, and more in our new eBook.