One of our core values at Mi-Corporation is responsive, quality customer focus. Applicable not only to those who directly interact with customers but also to every employee at Mi-Co.
We expect that everyone reflects this core value in their relationships with customers and in the quality of their work with customers. To continuously improve our customer commitment, we've taken another look at our focus on customer relationships and how we can achieve customer success, beyond customer satisfaction.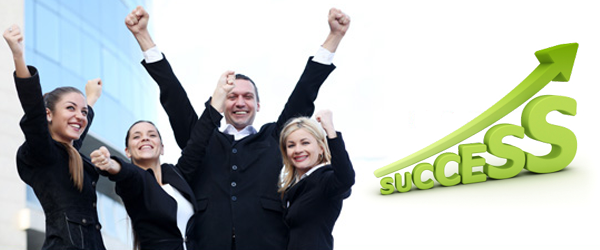 Customer satisfaction implies that products and services meet expectations. If I'm satisfied, I'm not necessarily ready for more or thinking about the next step - I'm already "full". There's no incentive to continuously improve what I have because it's working, or my previous "pain" has been removed. Customer success implies a level of expectation met but a hunger for more because you know what it can do to make you successful and grow your business even further. How can we take our accomplishments together to another level?
The measurement of Customer Success isn't just a single metric. Every operational level in an organization has a criteria for success.
For subject matter experts out in the field, success might mean a streamlined data collection experience that allows them to focus on the work at hand instead of the technology.
For the supervisor, success could mean accurate and timely data collection.
For the manager, success could be measured by the ability to obtain near instantaneous reporting, allowing them to adapt their workforce to changes.
For company stakeholders, success may involve the realization of a near-term ROI.
Each of these user stories should be taken into consideration when planning for a project and realizing your success isn't just single-sided.
I recently had the opportunity to join a product demonstration call with Gautham Pandiyan, our VP of Sales and Marketing. Gautham engages audiences with an interactive style and one of the key impressions upon me during this web conference was the question "How will you measure the success of your project?" He drew out responses from everyone and demonstrated a commitment to understanding our customer. Some of the answers raised my level of awareness for what the true needs of the customer were and how we might partner in solving issues.
With this in mind, we are committing to deepen our customer relationships at every level. We have identified key areas that will enable us to strengthen customer relationships and lead us both to success.
And how will you measure success? What have you found to be instrumental in strengthening your customer relationships?