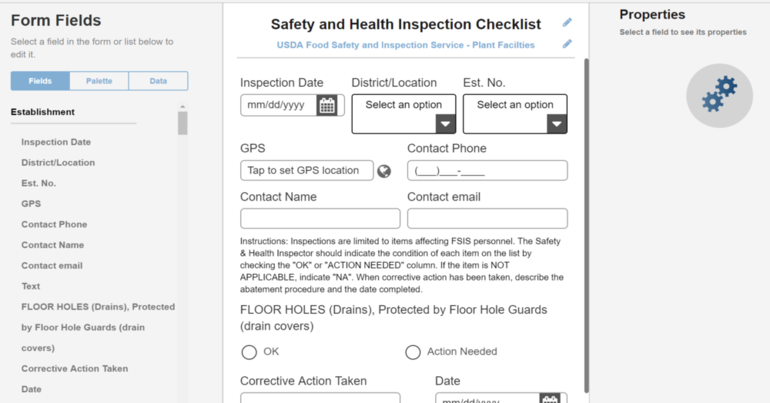 At Mi-Corporation we often hear about the many headaches organizations face when they're still using paper forms, or first generation electronic tools, for their mission critical inspection processes. Those headaches include missing forms, incomplete forms, illegible forms, and a whole laundry list of repercussions that inefficient data collection methods bring to the forefront. However, the greatest data collection challenge (and often the expensive one) that organizations encounter is the need to prove compliance in order to avoid fines or litigation.
Anything less than stellar data capture and management leads to a high cost of compliance.
Another challenge with paper forms is the endless hours inspectors must spend compiling all the different data that's been collected manually enter it into a backend system. This impacts management as well, since they have to wait for inspection data to make its way into backend systems before any billing or reporting can happen.
Finally, we hear a lot about the paper-based inspection taking longer than necessary, resulting in overall inefficiency among the mobile workforce. Organizations that provide these inspections and other services to customers are especially concerned that their competitors who have already embraced mobile data capture are able to provide better, faster, more professional services than they are.
These organizations want to go mobile but may have a few concerns:
Can I create custom forms that will meet all my needs?
Will creating these forms be too difficult or take too long?
Will my workforce use the forms?
Mi-Corporation's NextGen Designer alleviates all these concerns and puts the power of rapid application development in your hands.
The NextGen Designer was created with the citizen developer in mind—it allows not only your IT resources to develop custom forms, but business users as well! The NextGen Designer utilizes drop down menus, drag & drop capabilities, and point and click technology so that you can quickly and easily create robust apps with zero programming experience.
Now it's easy to create mobile apps that contain required fields, business logic, and validation rules so that all data is complete, correct and consistent. Data Accuracy has never been easier!
Collaborate with your mobile workforce to quickly churn out custom apps that are user friendly and simple to navigate. Easily integrate with backend systems to provide data look ups and prefills, ensuring data accuracy and creating inspection efficiencies. And enable your workforce to capture all required data types (photos, signatures, GPS, etc.) with one tool—no more hours spent compiling captured data into one report!
The NextGen Designer also makes connecting with backend systems seamless, so you can immediately access all your integrated data—no more waiting days or even weeks for reporting, no concerns that the data you're reporting on is old or inaccurate, and no more wasted resources on redundant data entry. Easily create data export files to be stored safely and easily accessible—without worrying about missing reports during audits.
Mi-Corporation's web-based NextGen Designer makes it easier than ever to create powerful forms that empower your workforce to be the best it can be! Contact Us to find out more!