The Microsoft Worldwide Partner Conference (WPC), is the largest event for Microsoft partners. The conference brings Microsoft's partner community together for a week of networking and learning with the goal of increasing partner profitability and accelerating business growth. The WPC helps businesses align with Microsoft's strategy through a series of speakers and sessions. This week, over 16,000 attendees from around the globe gather in Toronto for the 2016 conference.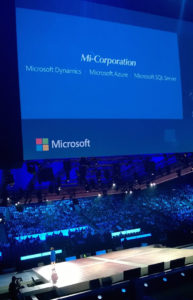 Chris DiPierro, the CTO at Mi-Corporation, attended the conference as the company's representative. At the conference, Chris networked with other Microsoft partners and attended business leadership sessions.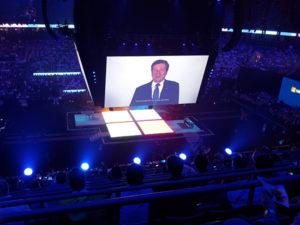 This morning, July 13th, Gavriella Schuster, Microsoft Corporate Vice President of Worldwide Partner Group, featured Mi-Corporation in her morning keynote speech. Mi-Corporation was given an additional mention via social media later this morning.


Mi-Corporation is proud to be a valued partner of Microsoft, becoming the 2015 Microsoft Public Sector: Government Partner of the Year. Mi-Corporation continues to demonstrate excellence in innovation and implementation of customer solutions based on Microsoft technology.