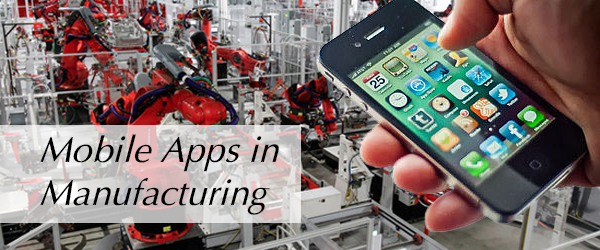 How many apps do you have on your phone right now? How many of you are now swiping to count them? In our mobile-centric application-based world, most of us are frequently using an app of some kind to do something.
This comfort and ease-of-use that we consistently experience in our personal lives has been hard to replicate in the business world, but there are many businesses today battling issues that can be greatly improved with mobile applications.
I work with many manufacturing companies and paper on the shop floor is a constant, and it is extremely difficult to manage.
Here are some mobility use-cases that I've witnessed in manufacturing, which could translate to other industries as well:
Mobile Inspections
Forklift inspections for each machine on a shift-by-shift basis alone can fill a filing cabinet quickly. With a mobile solution, an inspector can open their inspection form(s) on their mobile device, have redundant data—such as specific model or serial number—prefilled, and then check the safety inspection boxes as they would on the paper forms that they're used to. Upon finishing the form, the data collected is safely stored away on the server--eliminating the need for filing cabinets all together.
Quality Control
Quality control checklists on clipboards are frequently present up and down production lines. Using a tablet PC, iPad, or Android Tablet, Quality Technicians can inspect the assembly data in real-time as it flows down the line. Once the final inspection is completed at the last station, the form and data can automatically create an emailed report and be stored in the proper location on a server.
Maintenance Work Orders
Maintenance work order papers can burn through printer cartridges in a matter of weeks. A mobile application not only eliminates the need for printed materials, but can push the machine inspection forms directly to the Maintenance Technician's mobile device--with all necessary instructions for the inspection. Additionally, timers can be built into the form to confirm work is being done in the most efficient and cost-effective manner.
Another beneficial mobile solution for traditional paper processes: Mobile Timesheets.
Eliminating most of the steps associated with paper forms, improving the accuracy of front-end data capture information (no more lost paperwork!), and staying technologically relevant as a company are some of the most visible benefits of implementing a mobile solution for your business.