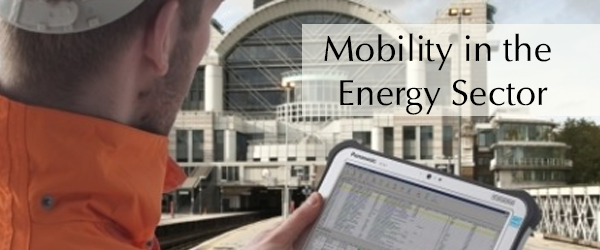 The North American energy sector has been driving huge economic gains in the last few years. In some Energy hot beds like North Dakota, there are huge labor shortages, and Oil & Gas companies are struggling to find enough qualified workers for the jobs that lie open. There are also a number of experienced veterans close to retirement and the need for productivity, efficiency & doing more with less is high.
In this context, Enterprise Mobility solutions make perfect sense for the Oil & Gas sector to help boost productivity, efficiency, and obtain more real-time data to inform business decision-making. According to a recent survey by Oil & Gas IQ, by 2015, $8 billion will be spent on Oil & Gas mobile apps designed to achieve some of these objectives. The same survey also highlighted that mobile technology was #2 on the list of IT priorities of Oil & Gas CIOs, and 55% felt that such solutions would greatly enhance their operations. However, only 16% have employed a mobility strategy so far, indicating the extent of the road ahead for this sector.
Accenture has also published a nice article with SAP titled "Mobile Solutions for Oil & Gas Companies," that looks at the types of mobile solutions most prioritized by Oil & Gas companies and other related factors. Executives surveyed indicated that Mobile Technology will have more of a positive impact on their businesses over the next 5 years than BI technology, Cloud & Social Media. MDM, Workflow & Asset Management solutions seem to be the top areas of mobile technology investments in the near future, and Enterprise Mobility can not only boost productivity of current processes, but also enable new business models & enhance revenue with current processes as well in Upstream, Oil-Field Service & Downstream parts of the sector.
A Mi-Corporation industry case study, "Oil & Gas – Improving Field Productivity," looks at the various Upstream, Midstream & Downstream business processes that can be mobilized from forms-based data collection processes to inspection processes in the field. Field Inspectors who would spend 1-1.5 hours/day processing paperwork are now completing 20 more field inspections implementing mobile solutions according to the case study. User adoption is a key challenge to overcome in reaching successful implementations. Most end-users are not comfortable with technology, operate in some remote, offline locations, and have unpredictable daily routines, making user-friendly technology, the right training programs/incentives, and robust, flexible technology that works well offline key elements in a successful implementation. In the years to come we will surely see several mobile solutions in the Oil & Gas sector that help make up for the shortage in labor and drive more money to the bottom line in this hugely successful industry.