Meet Conor Maguire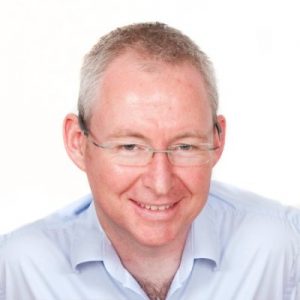 Company: Transport for London
Title: Mobile Programme Manager
Responsible for establishing, maintaining, and delivering the Mobile Strategy, encompassing all aspects of provisioning Mobile Services including devices, platforms, applications and service & support. Responsible for driving the creation of and leading a "Mobile Centre of Excellence" to provide a complete and comprehensive Mobile offering, which will deliver measurable benefit to the business.
1. How long have you been in your industry or in your current position?
Current role 3 years, Mobile industry 5 years, and IT 23 years
2. What's the biggest change you've seen in your industry with regard to technology?
The biggest change I've seen is the demand for agility in the delivery of technology. The conventional, often waterfall, and IT Centric approach is being challenged by the fast pace of technology change and consumer expectations and demands. This is driving the Public Sector organizations to think/work differently; Agile, user (Human) centered.
3. What's your most used business app?
Microsoft OneNote. Wonderful for keeping all my lists accessible across all my devices.
4. What's your favorite non-business app?
Overcast podcast player. I enjoy listening to all kinds of stories and people whilst running/commuting, etc.
5. What new or up-coming technology are you most excited about?
The 'digital screwdriver' or what MIT calls their Reality Editor app. This has been developed at MIT. Very exciting.
6. How has mobile technology improved business for you and/or your customers?
Significantly. We now have Mobile Technology in use across the whole organization. One example is the use of eForms. We've saved over 15000 person hours on a few business processes (Train / station inspections) in the last year alone.
Mobile Technology has allowed TfL to transform the Underground Station Operating model, closing ticker offices and improving customer service and saving millions in cost as well as generating revenue from the former ticket office spaces.