Meet Paul Russo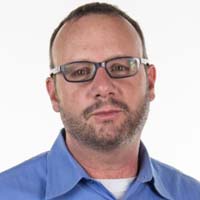 Company: Xplore Technologies
Title: Director of Global Deployment Services
Responsible for providing technical and sales support for Xplore partners worldwide. In his spare time, he is responsible for ensuring that Xplore's Authorized Service Providers can service their tablets, and he works closely with their LATAM Sales Director providing pre- and post-sales support for LATAM partners and clients.
1. How long have you been in your industry or in your current position?
I have been in the technical space for over 25 years and have been involved in mobility since 2002.
2. What's the biggest change you've seen in your industry with regard to technology?
The rise and acceptance of mobile devices. Imagine a day without your smartphone or tablet.
3. What's your most used business app?
Microsoft OneNote. Without it I'm lost.
4. What's your favorite non-business app?
TripIt. I could not survive without it.
5. What new or up-coming technology are you most excited about?
Drone technology. It is now in its infancy, just wait a few years!
6. How has mobile technology improved business for you and/or your customers?
The Xplore product line of rugged, fully rugged, and ultra-rugged tablets are transforming the way business is done. We are optimizing the workflow/process allowing our customers to work more efficiently and safely.
7. What's your favorite "throwback" technology?
The Mac. It changed personal computing from engineering focused to the public.
8. Any other fun or interesting facts about yourself?
I still love riding the bleeding edge of technology and being an active participant in positively impacting the day in the life of our users. Oh and I like to cook whenever I'm home.