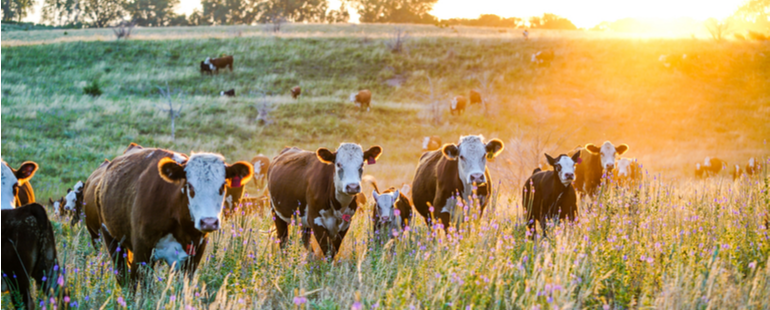 On Friday, January 26, the Nebraska Veterinary Medical Association (NVMA) held their annual conference. As part of the exciting conference agenda, Mr. Ross Baker C.L.S.S.Y.B, spoke about Animal Disease Traceability (ADT).
Mr. Baker, ADT Coordinator for the State of Nebraska, debuted the first 30 days' results of the project work effort using the Mobile Impact Platform to build out phase one of the digital transformation of the paper Certificate of Veterinary Inspection to a fully electronic one (eCVI). The project will allow the State's DVMs to provide mobile data capture for the Certificate directly from the point of inspection from Tablets or Smart Phones. It will also allow them to generate all the required and desired various reporting formats, both PDF and interoperable data feeds for inspection site delivery, backend systems updates, and future regulatory required payloads for the USDA.
The audience was extremely receptive with many good questions, great feedback and inquiries for additional features and functions of the eCVI. There were even inquiries regarding additional functionality supporting Brand Registrations and the ability to support hand-drawn brands in the field, which is part of the Mobile Impact Platform's Next Generation Designer (NGD) "citizen developer" designer. Mr. Baker and staff used this tool to design the eCVI, and did it handily without extensive training (and without being a computer programmer!). During the conference, Mr. Baker's experience highlighted Nebraska's vision to automate the animal inspection process. The Next Gen Designer's ease of use for rapidly deigning and deploy new business apps, like eCVI is a key element in the project.
Mr. Baker is the Animal Disease Traceability (ADT) Coordinator with the Nebraska Department of Agriculture. He and other NDA staff members developed one of the nation's fastest animal movement information systems. He grew up as the son of a solo veterinary practitioner, Dr. H.J. Baker, who became the Market Veterinarian of the Omaha Stockyards. Being involved with some of the work at the Stockyards brought a familiarity with brucellosis testing and traces. It also provided an awareness of the processes and challenges of tagging, recording tags, producing lab and movement documents in a manner that maintained efficient processing of livestock.