A partnership means that your business has access to new products, can reach new markets, and expand into new territories to increase value and loyalty to your customers.
Our partnerships are built on the core principles of value, trust, continuity, technology leadership, and communication.
Value to our partners and their customers
Trust in each other to drive towards a common goal
Continuity, we are here today and tomorrow
Technology leadership, always leading edge
Communication, keeping connected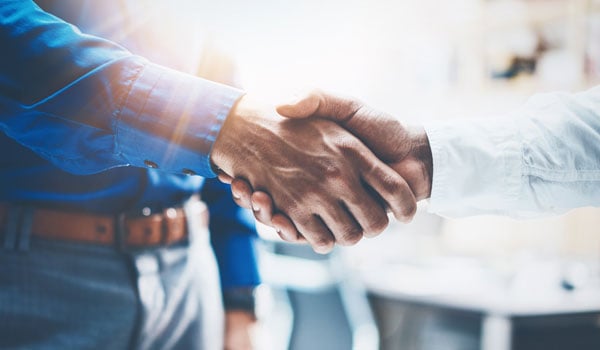 Partnerships are also more than pushing products, order forms, and invoices. The social and cultural aspects and personalities play a vital role in a successful partnership. Understanding these soft attributes and respect each other builds long-lasting partnerships and helps align goals and mitigate differences.

Finding these partnerships often creates challenges and requires time and effort to align interests and ensure a good fit.

We recently partnered with DSoft Technology, a Colorado Springs-based Service-Disabled, Veteran-Owned Small Business (SDVOSB), and a leading provider of technology consulting, IT services, and solutions for a broad range of clients locally in Colorado and across the country.
Here is what Michael Chapman, their Director, Cloud Services had to say:
Why did you choose the Mobile Impact Platform?
"Our customers expect us to provide solutions that respond rapidly to business needs and with a high level of stability. The Mi-Co products and experience in the marketplace fit nicely to our customer expectations and align with our desires for a high level of quality."

How is the working relationship?
"Our partner relationship with Mi-Corporation is exceptional. Detailed training, responsive support, and clear go-to-market guidance. Everything we could expect."

What opportunity does the partnership provide?
"This offering allows us to offer differentiated solutions in the marketplace and enables us to stand out from being a "me-too" software development shop."
We pride ourselves on going the extra mile working closely with our partners during the on-boarding phase to ensure proper business alignment and product training. Once up and running, we want you to succeed, providing you technical and business support.
Because your success is our success!