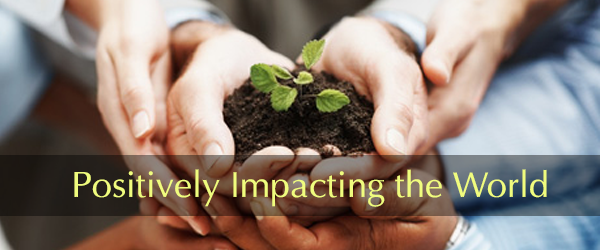 As the 2014 Mobility Summit's opening speaker, Greg Clary, CEO at Mi-Corporation, spoke of a different way of looking at our product line. Instead of focusing on items of lesser importance, he stated simply that we "Positively Impact the World." Several of the showcased speakers described how they were saving hefty sums of money combining various mobile technologies including Mi-Forms mobile forms software, various devices, and business process re-engineering – but the real story was not how they were improving their bottom line. More importantly, the speakers discussed how they were able to perform better clinical research, improve workplace safety, and provide better patient care using these technologies. I was not able to attend all of the talks, but a few that I did see, certainly supported my assertion.
Noah Sheely from Zimmer Orthopedics discussed how Zimmer is able to produce more accurate data in a much shorter time period from patient studies, reducing discrepancies by 90% compared to their paper process! This helps them create a larger pool of information to help with future medical improvements to their products. Ultimately this helps us, the consumer, when we need something like a knee replacement to get a higher quality and tested product.
Josh Kumpf and Liz Wooley from IDCRP discussed how Mi-Forms is being used in the field to study health issues for active duty service people that are deployed throughout the world. Again, they have improved their ability to get data from a source that can be extremely restrictive. The ability to gather data from people that were inaccessible before has helped them understand health concerns more completely of what our national defense, and ultimately everyone may face, and this can lead to better therapies for everyone. They have also expanded use of Mi-Forms mobile forms software from 1 study to several others, and collaborated with us in building new products to meet their needs earning the Mi-Corporation Innovator of the Year award.
John Nicklin of Waste Strategies discussed how his company developed a paperless system to help others attain EPA and OSHA compliance. In certain industries, failure to meet safety requirements can result in hefty fines, and the expense to remain proactive can be prohibitive. His solution addresses these things with an option less expensive yet more effective than maintaining specially trained full time compliance personnel. This helps business maintain a high level of safety, resulting in lower injuries, and better product quality.
When researching "Mobile Technology" much of the information found is centered around two things: The latest mobile devices and news stories about problems that arise from their use. For example, after a quick Google News search I find reviews of the latest devices and research suggesting mobile devices may shorten childhood as the first results. I agree that both of these may be important to some people. The real story of how people are using mobile technology to make the world a better place. What I do not find tells me we at Mi-Corporation have a long way to go to spread our message, but every day I get to work on projects that are doing just that and help make a positive impact on the world!
-Kevin Burgess