If you're reading this, you're in for a treat, because we don't usually give away previews of upcoming features, but we thought this one was so important that you just had to know. Ready? Great, strap in, because you've been asking for it for a long time.
Introducing Automatic SQL Database Table Creation!
For some time, customers have praised the Mobile Impact Platform's ease of use for designing high-quality forms, collecting accurate data, and increasing workforce productivity. However, a question that always remained was, "How do I integrate this new data so that I can report on it?" Mi-Corporation released Mi-Analytics in 2015 to help address this obstacle, but it could still be tedious to create relationships between multiple data elements within a form.
Now in 2019, we're making it as easy as clicking a checkbox. With our upcoming version 12 release of the Mobile Impact Platform, you'll find a new export data path in NextGen Designer's Results tab as shown below: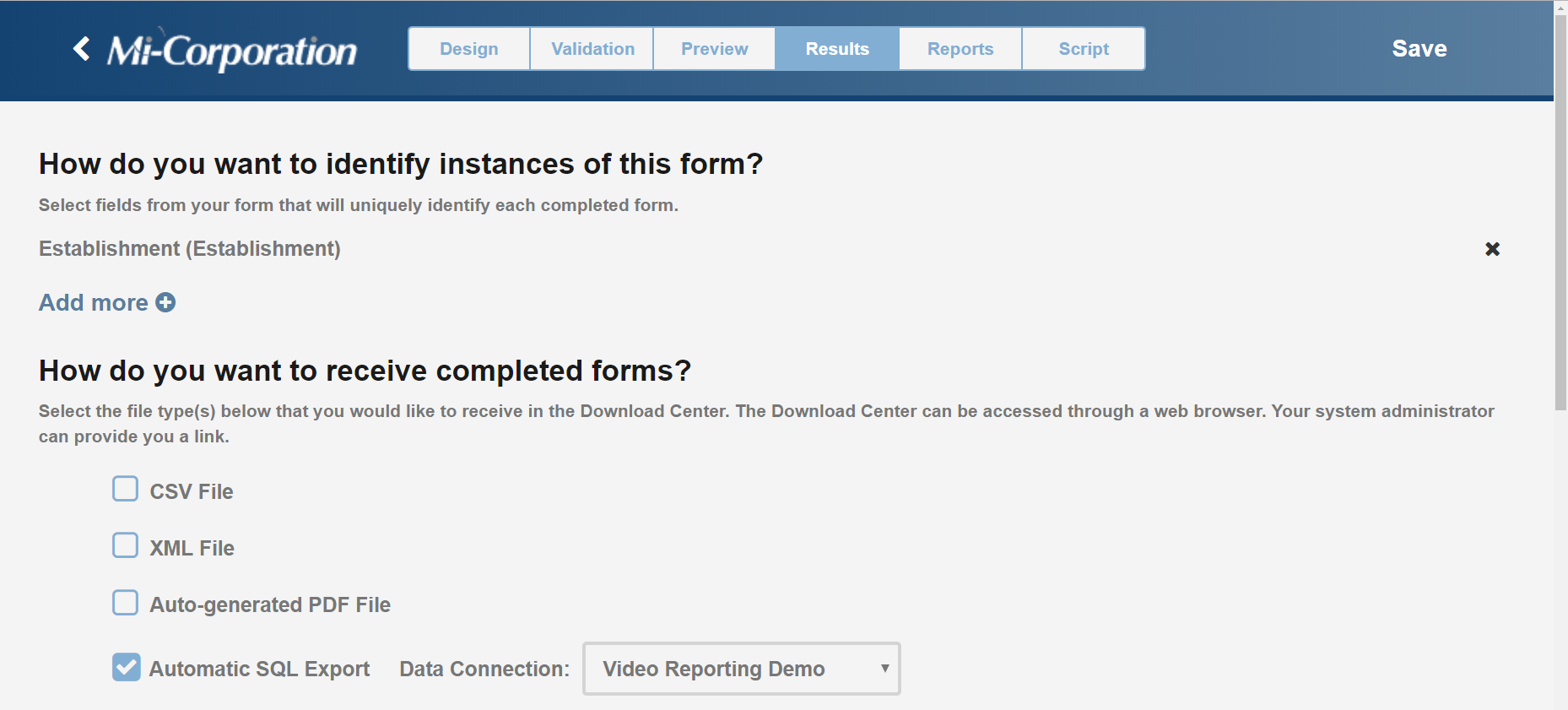 When you click this box and select a data connection (setup by your administrator), the form is all set to export data to SQL automatically. You don't need to create any tables, any relationships, or add any scripting to the form. It all just happens for you.
Data from the form is exported along with field type information (e.g. dates, times, numbers, strings) such that reporting tools can easily aggregate and summarize it. If your form uses grids or image capture, then additional table(s) will be created with relationships to the main table such that they can be easily filtered.
As an example, let's look at a Food Establishment Report that has a checklist of the following questions: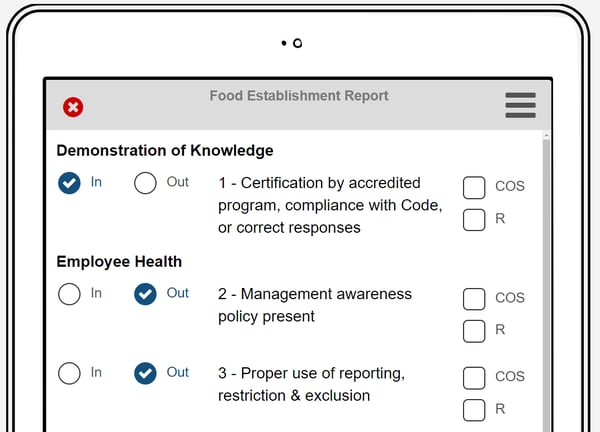 The questions that are marked out of compliance automatically create violations in a grid as demonstrated below: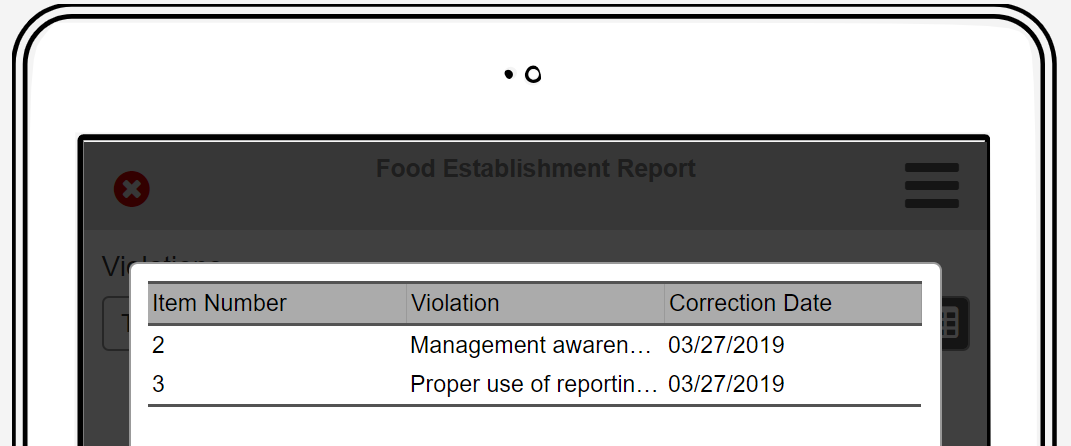 Using a reporting tool such as Microsoft's Power BI, dashboards analyzing this data can be created quickly. In the image below, there are two tables showing aggregated inspection data and violations. There's an additional chart that reports on other data collected from the same form: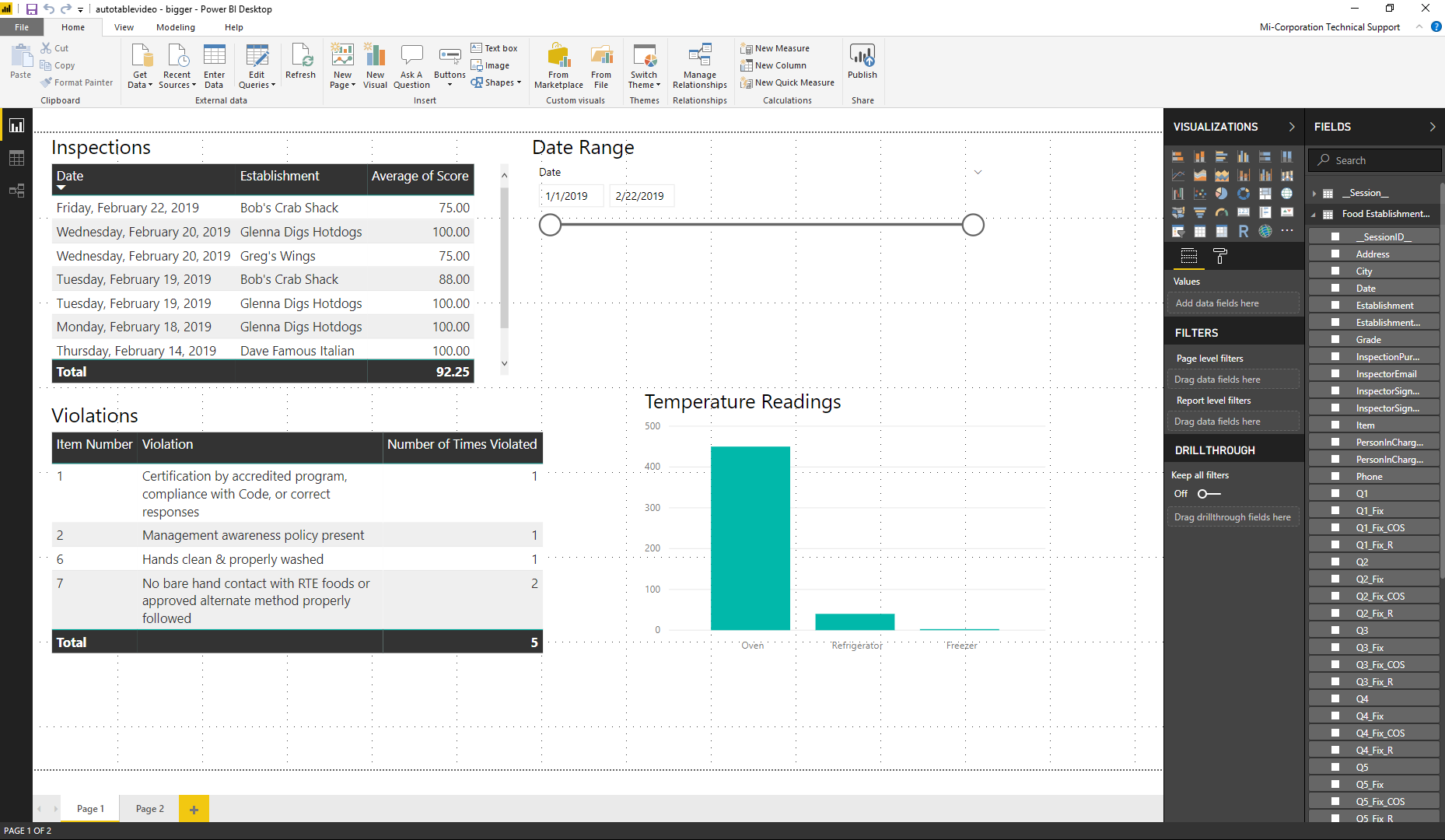 By clicking on a given inspection, violations are automatically filtered to just that inspection: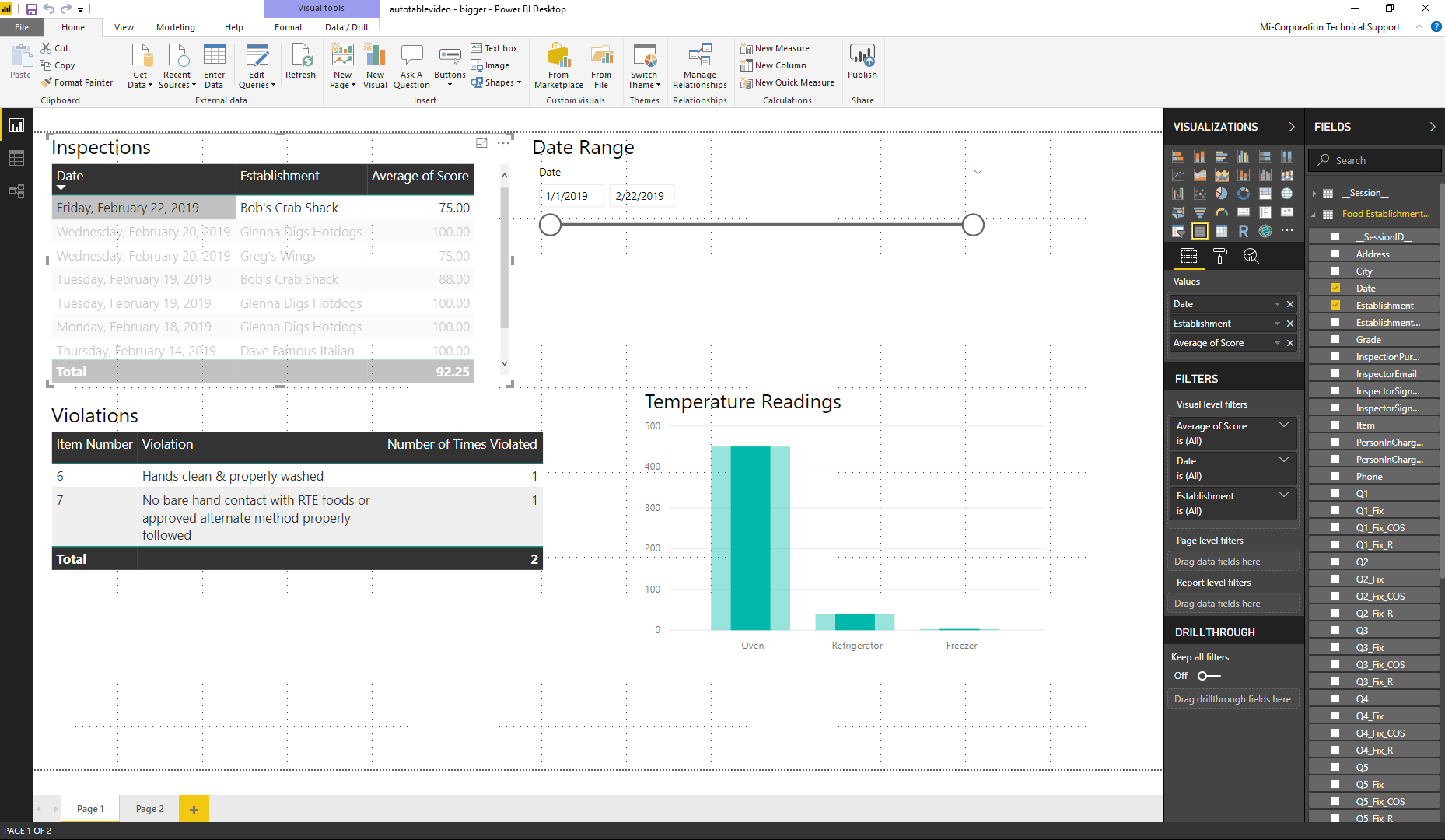 Dashboards such as these can then be uploads to Mi-Analytics' Visualization Module such that they can be quickly and easily shared with others in the organization: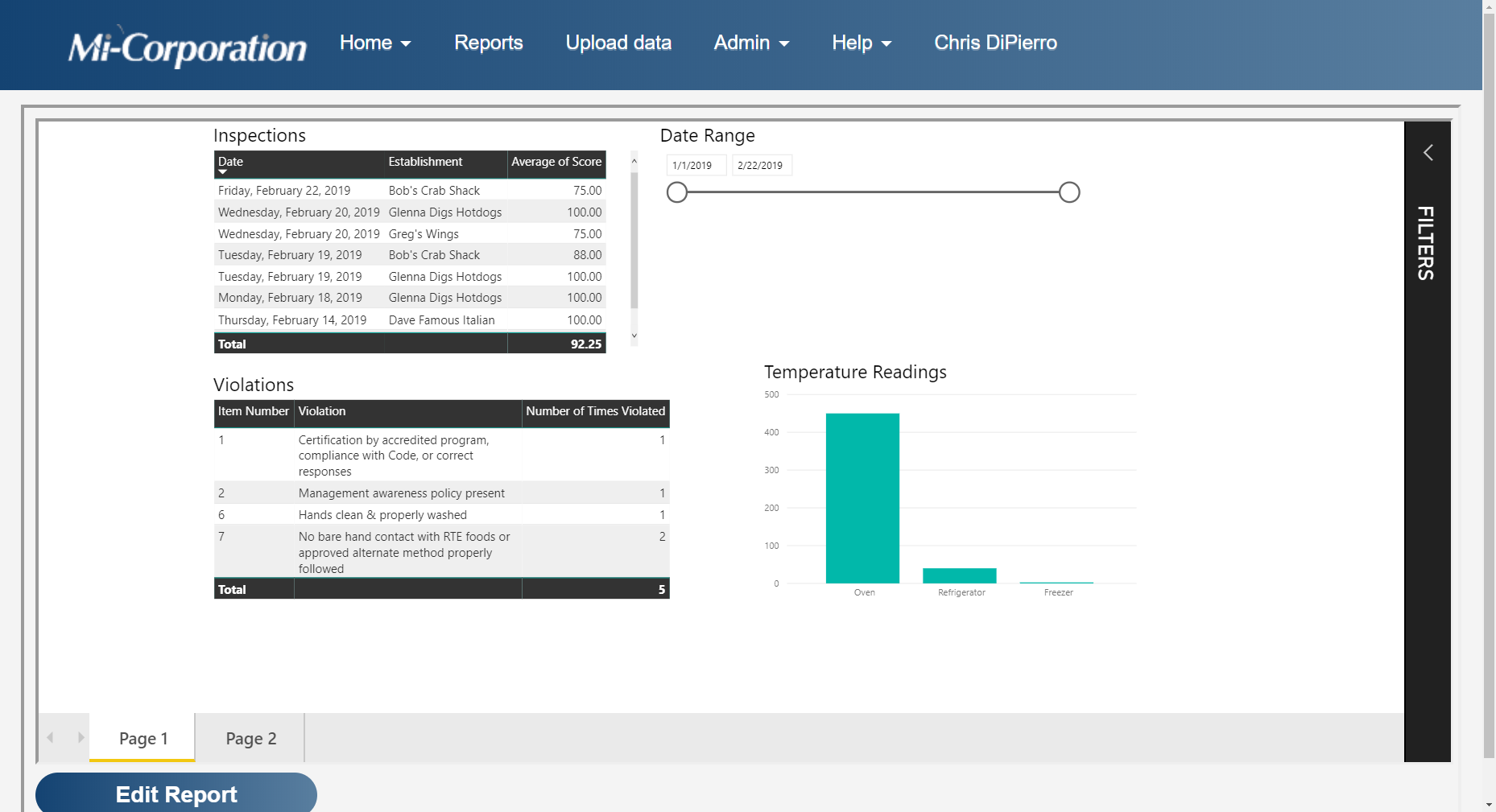 I can already hear you asking, "What if my form changes and I add fields?" No problem, we've got that covered too. Field additions, deletions, edits, or data type changing is handled automatically for you. You don't have to spend time altering a SQL schema just because your data collection needs have changed.
Ready to test it for yourself? Contact us or your Mi-Corporation account representative and ask them to show you Mi-Analytics in action today!