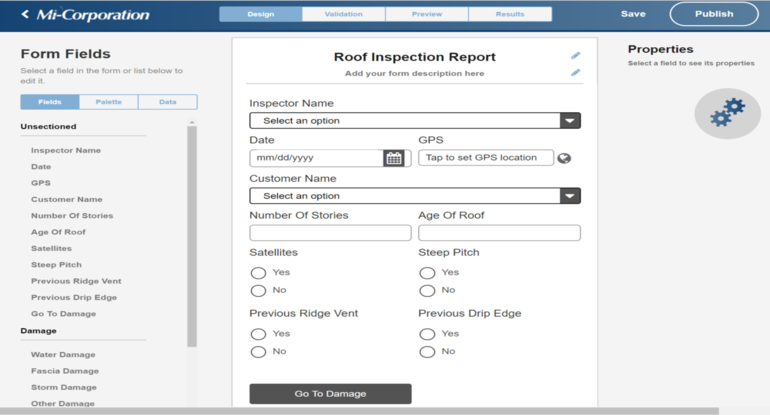 Organizations today are clamoring for digital transformation. In Mi-Corporation's experience transforming operational processes, specifically mobile data collection processes, can provide benefits ranging from improved employee productivity and increased cost savings to faster intelligent data access and improved customer service.
It is therefore imperative that mobile data capture apps be placed in the hands of your workforce ASAP. However, it's not as easy as snapping your fingers. According to Kinvey, it takes an average of 18 weeks to develop an iOS or Android application. What's more, Gartner predicts the market demand for mobile app development services will grow at least five times faster than internal IT organizations' capacity to deliver them by the end of 2017. The best way to tackle these challenges is taking matters into your own hands. But how?
With Mi-Corporation's NextGen Designer - you can quickly and easily design your own mobile data capture forms in hours rather than months.
Who can design these forms? You can!
You heard that right. The NextGen Designer is for everyone—and that means you. Now you and your designated team members can create the exact set of data capture services you need while freeing up your technical IT staff (as needed) to focus on more complex technology initiatives.
How do we do it?
It starts with our three panel design, section management, and preview & test features:
Intuitive Three panel design

Drag fields from a palette at left on to canvas in middle and set properties at right
Field palette shows all available field types
Design surface shows what the app will look like on a device
Properties allow customization of field behavior

Multi vs. single line edits, Checkbox options, Picklist options, Required field

Section management – for best use of screen real estate and navigation

Create, rename, delete app sections
Drag fields from one section to another

Real time preview -

Preview the app's appearance and test behavior within the browser
Make changes and see the results instantly
Phone, tablet, and desktop views
Drop down menus, drag & drop, and point and click technology are further utilized to ease adding features such as:
Rich data fields such as signature capture, GPS coordinates, photos and more
Required fields and validation rules
Seamless integration with backend systems
Frictionless data replication for online/offline operation
Export creation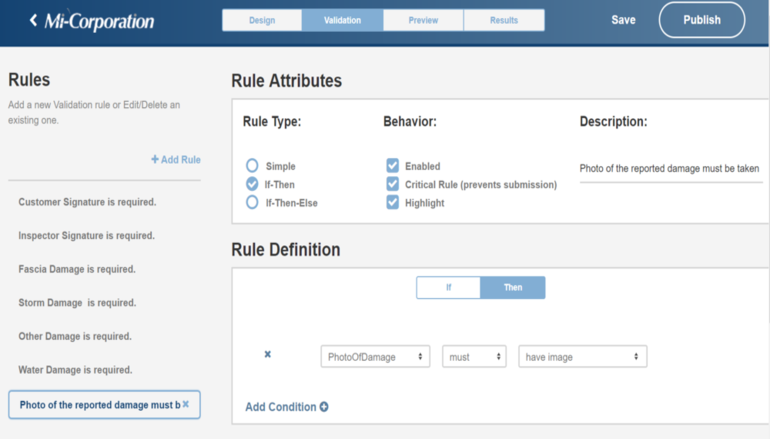 Mi-Corporation's web-based NextGen Designer makes it easier than ever to tap into all the benefits of automation so you can achieve operational excellence.