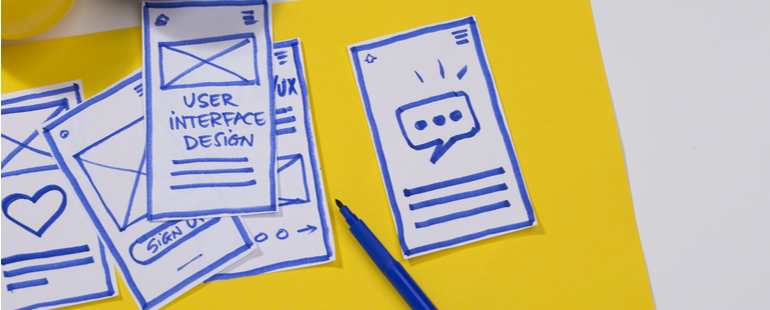 When it comes to designing and developing for new form projects for field inspections, one of the greatest project tools has been the use of rapid "paper" prototyping. This method involves a direct collaboration on the presentation and capabilities of a form directly with form users who are subject matter experts (SMEs). When it comes to any project, this interaction is crucial for project success.
In my most recent projects, I've seen how this collaboration has improved outcomes. Here are a few examples:
Beyond the PDF
Most new project work starts with a PDF that is currently being used on paper out in the field. This PDF or similar document is a great start to understanding the data and the field maintenance inspection process. However, having SME input on actual usage improves overall user satisfaction, adoption and data quality. Furthermore, rapid prototyping should also open the opportunity for improving upon the entire field maintenance inspection process—not just replacing a previous process.
Access to the Actual On-site Work
At Transport for London, I had the opportunity to meet directly with technicians for a process that involved battery backup systems. During the on-site visit, we opted to use the current digital form prototype while interacting with the actual battery test units as if the inspector was using the form in a real scenario. He filled out the form while pressing buttons and switching battery test modes. At one point, we discovered a possible area of confusion where the form stated, "all LEDs illuminated in red" whereas on the actual test unit, only the *labelled* LEDs were actually illuminated in red. There was a reserve LED that was not illuminated. In actual usage of the digital form, this could potentially have led to the inspector failing the battery test. We could easily adjust the form requirements and user instructions on the form without a cycle of receiving this type of feedback after deployment.
Get Prototyping!
In my experience, a close interface between developer and inspector is a critical piece to ensuring that projects are successful. As you begin your next project, don't underestimate the advantages to taking every opportunity for your inspectors to participate in the rapid paper prototyping process!
---
Are you in environmental consulting and want to make the business case for mobility? Learn how to get your budget approved, and more in our new eBook.