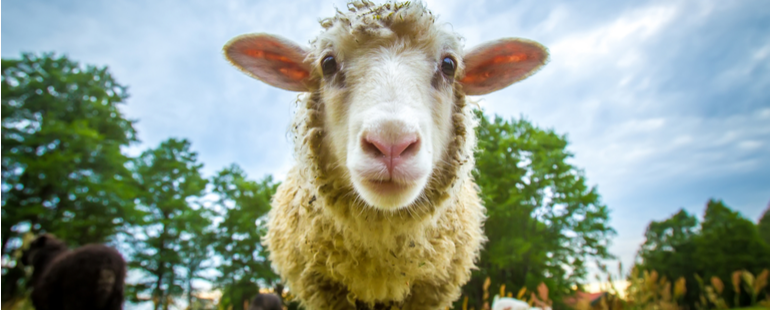 Animal Disease Traceability (ADT), or knowing where diseased and at-risk animals are, where they've been, and when, and how they may have socialized is very important to ensure a rapid response when animal disease events are suspected or identified. A rapid response requires true mobility and can best be achieved through the adoption of a Rapid Mobile Application Development tool, (RMAD).
New requirements and standards for Animal Disease Traceability are coming soon as a continuation of the final rule put in place January 9, 2013. Will you have the necessary infrastructure and tools in place to quickly address the many service points for inspections, testing, trace-back and compliance requirements? Does your plan embrace a diverse user community and will it ensue rapid adoption and participation from both in-house staff as well as everyone from cattlemen to private practice veterinarians?
These more stringent requirements are inevitable and a large component of your readiness plan will be based on your adoption of a progressive mobile data capture solution. The digital transformation required to support expected new requirements for a national ADT mandate will need to be rapid in design capabilities, rapidly deployable and flexible to address ongoing changes. With many state IT departments already stretched to their limits and with the short allowable response time once new requirements are published, now is the time to act. Start with examining tools that are considered no-code or codeless, ones that empower what the technology industry refers to as "citizen developers" – or simply said, business subject matter experts who know what they need (or want) but do not have a programmer's skillset.
Reality is any new update to the ruling in 2013 will not be effectively met without a digital transformation, moving from paper-based manual processes to automated digital ones. So, what will you gain in the transformation of paper processes to an enterprise mobile solution?
Efficient and effective data capture for digital inspections
Error free and fully complete data
Rules guided capture ensuring all regulatory requirements are met
Expeditious data transmittal and back office database systems updates
Fingertip reporting, with graphical displays of recorded data sets to easily spot trends
Flexible exports to move data in a frictionless manner
No more lost or misplaced paper documents
Improved employee morale
Enhanced service levels to your citizens
The ability to quickly trace suspect events / animals
Based on the types of users and the environments these new digital solutions will need to operate, make sure the tools you evaluate are fully functional offline (disconnected from any network) as they are when they are online and network-connected. Offline mobile forms are mandatory to support users who may predominantly perform inspections in area that are mostly "dark" concerning connectivity over wireless or cellular networks.
Animal Disease Traceability success will depend on technology that offers complete configurability allowing it to address Federal, State and Agency requirements and does so at the velocity of the agriculture industry. If you have ever been to a sale yard you know the technology has to be responsive, move at the speed of commerce, and embrace new input methodologies such as Premise RFID and animal EID.
No code, and low code apps are gaining momentum and quickly overtaking the industry. They enable government and business alike to create the mobile solutions needed to:
Push state agriculture enterprises for Animal Disease Traceability forward into the digital transformation
Eliminate financial waste while delivering optimal results
Spot early warning signs though trend analysis
More quickly perform animal traces, reduce operating costs, and deliver error free, reportable data in support of expected industry changes
As you evaluate your options, consider the RMAD tools and mobile suite of products from Mi-Corporation. These tools embrace the digital transformation requirements referenced above and are a great fit for the citizen developer, putting more power into the hands of the subject matter experts and everyday users. That is exactly why we invented the Mobile Impact Platform.
For more information, or to schedule a demonstration of the Mobile Impact Platform, or any of our pre-configured data capture templates, contact Mi-Corporation.