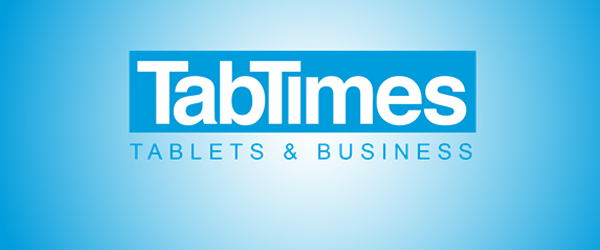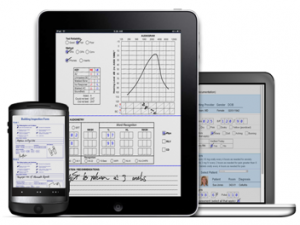 I attended the Tabtimes Tablet Strategy Conference 2014 in New York City yesterday and was gratified to see the increasing industry support for these Tablet-focused events, especially considering Mi-Corporation's journey in this world over 14 years!
A few salient comments in summary:
I heard a lot of use-cases discussed about mobile sales enablement. I heard customer deployment stories about enabling sales teams with mobile devices from Susan Lasota, CIO of Marketing & Sales at GE Capital, Mark Mangano, Director of Sales & Marketing at Hartford Funds, Mike Miranne, Sr. Field VP & National Sales Manager, Pacific Life, Matt Hollingsworth, Instructional Designer for Sales, Recruiting, Training & Development at Wyndham Vacation Ownership and Chris Girsh, VP of Sales at Sunovoin Pharmaceuticals. They had almost all deployed iPads to their field sales teams to enable them to present information to prospects, get pre-visit intelligence, enter visit notes, and in some cases take orders as well (although that was rare). Obviously the field sales professional is an easy target for mobility enablement and it seems to have been a success for all of them. What was also interesting was that despite the success of these iPads in the project, both GE Capital & Wyndham, and perhaps also Sunovion Pharma were piloting or considering switching to Windows 8 Tablets to provide a single-device solution that replaced the laptops & iPads reps had to carry. Perhaps there is a coming resurgence for Windows 8 devices after all, something we have long suspected. Also interesting that we didn't see a lot of sales order entry and mobile forms use-cases by these sales reps presented here, like the story we heard our customer Doyle Security Systems present at the Mi-Corporation Mobility Summit 2014.
It seems that several customers can use some guidance on the device landscape. Intel & Microsoft were at the event and spoke about all the choices they are enabling in the Windows 8 ecosystem from rugged to business-class, 7 in, 8 in, 10 in, 11 in, 12 in, 2-in-1s, convertibles and more! Dizzying! At Mi-Corporation customers frequently lean on us to get assistance in picking the right device based on their use-case, business needs, user-profiles and more.
There wasn't much Android representation at the event, except from an interesting company we have come across a few times called Charon Technologies, that makes custom Android Tablets that are highly secure for many Government and Healthcare clients. Intel did mention they are the 2nd leading contributor to the Android stack for the last 4 years, after Google and have a number of Android Tablets like the Samsung Galaxy Tab devices that are selling well.
The theme of the ongoing shift from depending on IT to provide these Tablet solution to the line of business just charging forward and supporting themselves, was touched upon by a few speakers, in this day and age of SaaS, BYOD and more. This also lines up with enabling business users to make changes, administer the system etc. which seems to be a need for technology providers to consider.
Steven Beggs, from Home Depot Canada, gave a great presentation about their efforts to make their associates "SMaRT" (Social, Mobile and Real-Time) with information so they can better help customers coming into their stores with smartphones. They deployed iPads with mostly public apps like the Home Depot apps, competitors' apps and some content and have seen in-store sales track significantly higher! They gradually piloted at 1 store, 10 stores and are now rolling nationwide slowly. Some great lessons learned from him for vendors/IT/others:
- For projects they undertake, they want maximum impact
- They want solutions that are device-agnostic
- They wanted solutions that are easy to configure
- They wanted lots of bandwidth (for all the data flying around)
- User adoption success was critical (so know use-cases & users)
- Reporting real-time results was critical to success also
Overall interesting event and glad to see the support & evolution of Tablet events as we continue to see great mainstream adoption of these devices in the enterprise in the years to come. If you have any comments about this summary recap, feel free to send me an email at gpandiyan@mi-corporation.com and happy mobilizing!