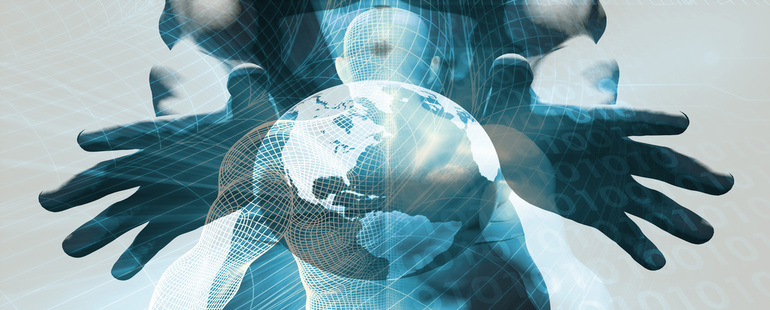 One of our first customer champions, Dr. Etta Pisano, a nationally renowned Breast Cancer Imaging Radiologist with Harvard Medical School, recently shared a TechRepublic article on Facebook that probes the question—is machine learning overhyped?
My answer is a definitive no. As a computer scientist, I've spent many years studying machine learning and its practical applications. And while I believe that certain applications of machine learning are overhyped, in general machine learning is not overhyped at all. In fact, machine learning is worthy of its hype—and we've only started to scratch the surface of its potential.
Take, for example, speech recognition. In the early 1990s, I saw moderately accurate speech recognition software with a somewhat limited vocabulary on very powerful Unix workstations. At that time, the technology seemed impressive—but it had a long road to successful commercialization.
Today, we have great speech recognition in the cloud through our Smartphones, which I use every day for emailing and texting. Powerful machine learning algorithms are only possible with ample amounts of training data. We have more capacity than ever to capture, store and compute models based on very large amounts of training data. Every Google and Apple speech recognition user is supplying training data to those companies, if they give permission—and in doing so, we're helping to create a more intelligent product for everyone.
So how does this apply to your business?
Machine learning, and practically speaking, predictive analytics, is starting to impact the inspection management market in many ways. One Predictive Solutions eBook discussing workplace OSHA safety put some of the traditional (non-predictive) practices in perspective:
"…waiting for incidents to occur before preventing new ones sends a very chilling message to employees about the company's safety culture. To put it bluntly, leaders are essentially saying, 'Joe, I am going to wait until your arm gets severed in our production line before I figure out how to ensure Susan doesn't suffer the same fate. In the meantime, stay safe, and keep that production line moving…we have profit goals to hit.' If leaders are trying to drive both a strong safety culture as well as productivity, this is not an acceptable option."
Many industries (a few examples below) are now using their inspection data points to predict business-critical incidents and deliver huge benefits such as:
Fewer overall incidents
Increased public safety and improved health
Time savings
Cost savings
Increased productivity.
Superior data accuracy provided by the Mobile Impact Platform mobile data capture system is critical to creating and utilizing effective predictive analytics solutions.
Elevator Inspections
A page from Harvard's Data Smart City Solutions discusses various use cases for predictive analytics. It's focused on different US cities' use cases, and it's a nice reference if you ever want to learn how various types of operational challenges can be tackled using advanced data and analysis techniques. One interesting use case that we've been looking at for a while now is elevator Inspections. Harvard poses the question: "How can we prioritize annual elevator safety inspections? For example, can we predict or identify which elevators pass every year…?"
Workplace OSHA Safety Inspections
The Predictive Analytics eBook I referenced above provides some very interesting insights into the practice of using inspection data to predict—and prevent—future workplace incidents. The eBook discusses four "safety truths" that can reduce workplace injuries including doing MORE inspections (thus acquiring more predictive data points), hiring more (and more diverse) inspectors to do the job, and recognizing that worksites deemed either 100% safe or at the greatest risk can BOTH be the strongest candidates for future liability. The safety truths were derived from over 100 million safety observations and nearly 40,000 safety incidents, an ample amount of training data.
Food Inspection
The quality and safety of the food we serve (and eat) in the United States is important to us all. The city of Chicago has tackled this critical public health challenge handily—with the employment of just three dozen inspectors responsible for 15,000 food establishments and the power of predictive analytics.
This Government Technology article discusses a pilot program that yielded striking results. When using an advanced analytics-based procedure, Chicago data scientists discovered critical food safety violations, on average, seven days earlier than when traditional inspection procedures were used. The results have implications not only for Chicago but for forward-thinking cities everywhere that see the value of using advanced predictive analytics.
In summary, machine learning and predictive analytics are far from overhyped—in fact, we're just getting started. In today's world of immediate gratification and "google me" results (a luxury I appreciate just as much as the next person), sometimes people forget that collecting and actualizing the use of good data is often a marathon and it's never a sprint. I'm personally excited to explore what we'll be doing next and how Mi-Corporation can help shape the future of predictive analytics for our customers. I can't think of a single customer we have today that wouldn't benefit from predictive modeling tools. When they're properly applied and expertly interpreted, incredible insights (and huge business benefits) await.
Stay tuned!