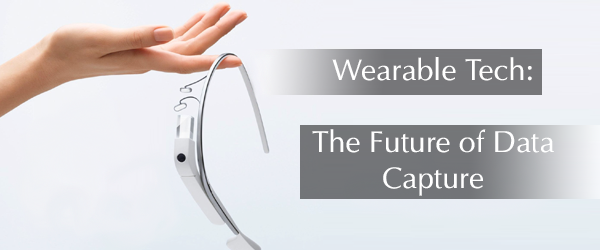 Wearable technology, whether optical like Google Glass, Vuzix Smart Glasses, Samsung Galaxy Gear or in the form of clothing, intelligent devices are invading every aspect of our lives. These devices could represent the next frontier in mobility, and part of the era of the "internet of things". While we are very much in the infancy of the adoption of these devices, especially in the B2B or B2E context, they could certainly be a game-changer in enabling workforce productivity, efficiencies and more.
Active Ants, an e-fulfillment company based in the Netherlands, recently adopted Google Glass in its fulfillment centers. The workers who pick products from the warehouse shelves, check those items off their list and prepare them for shipping used Google Glass with a custom-made app. After only a single week of using Glass, the company saw a 15% increase in worker speed and a 12% decrease in errors. Imagine how this could be translated for other companies like Amazon or WalMart.
In another unique use of Google Glass, Trulia, the real estate company that most of you know from buying or renting homes, enables consumers to wear Google Glass, and use the Trulia app for location and image, context-aware searches in their pursuit of the right residence for them. There are a number of other possible business use cases that are possible, for instance in the Oil & Gas industry for surveying and field data collection that will allow users to have their hands free. It will be interesting to see how the early adopters start to utilize it, especially in the B2E context.
"Wearable technology is everywhere these days, and it's inescapable" says Mi-Corporation's CTO, Chris DiPierro, a 14-year Enterprise Mobility Veteran. "In the next ten years, we will likely see almost every industry adopting some form of these devices. The cost and time savings due to the mobile nature of the devices really just make business sense."
For wearable devices like Samsung Galaxy Gear Fit, and the Fitbit , activity tracking and health/fitness apps seem to be the top use case, focused on consumers. One can imagine other scenarios for simple data reporting with inputs in the smart-watch, for viewing messages and communicating. Where have you already seen or used wearable technology, or planning to? Where do you see this unique branch of technology going in the business world?