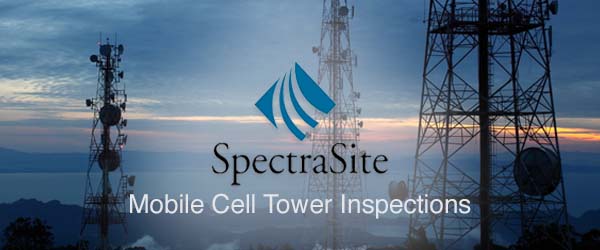 Mi-Forms mobile form app provides an efficient tablet-based mobile data capture solution for cell tower inspections.
At least once a year, SpectraSite's field support managers must inspect 7700 cell towers located throughout the United States. During these mobile cell tower inspections, the field support managers inspect the sites, perform tests to monitor lighting, power and other elements, meet with the land owners, the wireless carriers, and potentially even the city, county, or state officials. Field support managers have an important role in SpectraSite's public image.
SpectraSite wanted to improve the ease of use, cost effectiveness, and flexibility of their mobile cell tower inspection processes.
SpectraSite had the following objectives for their Mi-Forms mobile form app project:
Assurance of data integrity
Reduce the imposition on the personal time of the field support managers
Increase time savings and efficiency of the inspections
Decrease the cost of the data collection process
View the full case study to discover why SpectraSite selected the Mi-Forms mobile form app and the results they experienced.