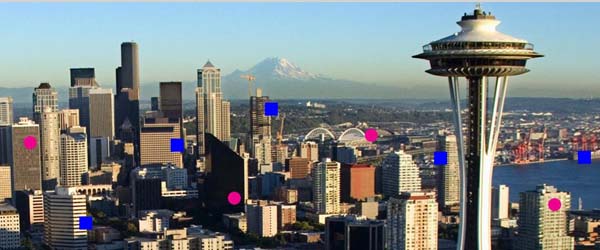 Global public sector initiative and Mi-Corporation enable cities to harness a new era of mobile innovation through a people-first approach.
Durham, NC, USA, May 18, 2015
Mi-Corporation today announced its participation in Microsoft CityNext, a global initiative empowering cities, businesses and citizens to re-imagine their futures and cultivate vibrant communities. Through the Microsoft CityNext initiative, Microsoft and Mi-Corporation will help leaders to do "more with less," by combining the power of technology with innovative ideas to connect governments, businesses and citizens with city services that increase efficiencies, reduce costs, foster a more sustainable environment and cultivate communities where people thrive.
Mi-Corporation is a 15-year industry leader in enterprise mobile information solutions for mission-critical business processes delivering rich and powerful products that quicken business cycles, drive productivity, and increase revenues. Mi-Corporation mobile solutions support the use of Windows 8 Tablets and other mobile devices across diverse industries from the Microsoft Government Cloud. Organizations like the US Department of Transportation, the NC Department of Agriculture, the United Nations, VA Department of Agriculture, and many others use Mi-Corporation mobile forms, mobile apps, and reporting products to achieve significant ROI on their mobile projects. With Mi-Corporation's technology, and Microsoft's existing platform with CityNext, the two will be able to offer a comprehensive solution that will transform the way their customers interact with the world.
"Microsoft CityNext brings a new era of innovation to help cities transform government infrastructure, deliver new citizen services and address important challenges like sustainability and economic development," said Gautham Pandiyan, VP of Sales & Marketing at Mi-Corporation. "We look forward to bringing the proven, flexible & robust Mi-Corporation mobile software technology from 15+ years development and experience to this ecosystem to help Cities do more with less, save taxpayer dollars & provide improved service to citizens."
Cities have long been the center of industrial, economic and entrepreneurial activity fueling the rest of the world's success. Today, as more of the world's population urbanizes, they face mounting pressures and challenges to maintain that standard and quality of life for citizens. It is expected that by 2030, six out of every ten people will live in a city. Leveraging a broad portfolio of familiar and security-enhanced consumer-to-business software, partner solutions, devices and services and Microsoft's history of successful education and social programs, Microsoft CityNext is a collective effort that helps cities anticipate and plan for these changes and challenges, enabling them to meet citizens' needs, thrive economically and embrace modernity.
"We're thrilled to partner with Mi-Corporation on Microsoft CityNext. Microsoft prioritizes a people- and partner-first approach across all our initiatives, and Microsoft CityNext is no different," said Rob Bernard, Chief Environmental & Cities Strategist, Microsoft Worldwide Public Sector. "While cities are feeling the strain from economic challenges, Microsoft CityNext ushers in innovative technology solutions to create opportunities for cities and their citizens, enabling them to accomplish what they never thought possible. We're inspired by our diverse partner ecosystem and know that working together we can help cities realize their full potential."
Cities are are invited to join a Mi-Corporation webinar on May 19, 2015 at 2 pm EST, featuring Sharon Hayes, former Deputy CIO of the State of NC, to learn more about why accessing mobile inspection solutions from the Microsoft Government Cloud will deliver efficiencies, productivity and better citizen service quicker, and more cost-effectively.
About Microsoft CityNext
Microsoft CityNext is a global people-first initiative harnessing all the ideas, energy and expertise of a city's people to create modern, healthy, safe, well-educated and sustainable cities for the future. Microsoft CityNext empowers cities to do new with less, by building on existing infrastructure and investments to transform cities' systems, services and operations; engage citizens and businesses by delivering personalized services and apps that foster real-time dialogue; and accelerate innovation and opportunity through programs and partnerships that empower and nurture the next generation of skilled workers. Combining a vast network of global partners and Microsoft's history of successful education, healthcare and social programs, Microsoft CityNext helps cities plan for and embrace the future.