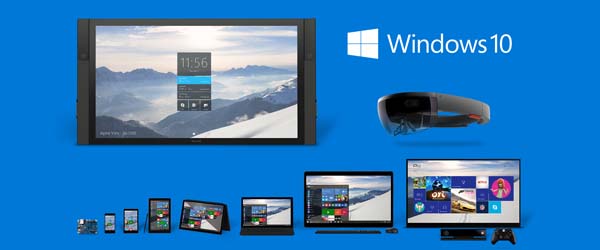 Mi-Corporation Announces Support for Microsoft's Windows 10 Operating System
DURHAM, NC – Mi-Corporation, the 15-year-old industry leader in enterprise-class mobile information solutions, today announced its support for Microsoft's Windows 10 operating system, which was officially released to consumers today.
The highly anticipated Windows 10 operating system boasts many new, yet familiar features such as: Universal Apps, design once and deploy to all types of devices from tablets to smartphones and more; Enhanced handwriting support, for a natural inking workflows for users such as field inspectors, using tablets; and Cortana Voice Assistant, for deeper use of voice commands and controls, for hands-free use.
"We are excited about the launch of Windows 10, offering a unified platform for all types of devices, and a number of other benefits for our enterprise customers," said Chris DiPierro, Mi-Corporation's CTO.
Mi-Corporation continues to expand upon its strong partnership with Microsoft, from its support for Windows 10 and participation in Microsoft's #UpgradeYourWorld global charity campaign, to its 2015 Microsoft Public Sector: Government Partner of the Year award.
Additionally, Mi-Corporation's VP of Sales & Marketing, Gautham Pandiyan, presented during the Windows 10 session at this year's Microsoft Worldwide Partner Conference highlighting the business case for Mobile Solutions for agencies.
"Gautham highlighted the business case for Mobile Solutions for agencies, with the example of the North Carolina Department of Agriculture, who saved ~$220,000 in taxpayer dollars and turned a 4-week process into a 1-day process to provide better citizen service with a tablet solution and mobile forms," said Greg Clary, Mi-Corporation's CEO and Co-Founder.
Current Mi-Corporation customers can upgrade directly to Windows 10 while continuing to use their Mi-Forms mobile forms software, and can contact Mi-Corporation's Customer Support Team if they wish, to discuss ramifications to their existing Mi-Corporation mobile solutions.
About Mi-Corporation:
Mi-Corporation, the 15-year-old industry leader in mobilizing mission-critical business processes, offers enterprise-class applications that quicken business cycles, drive productivity, and increase revenues. Their mobile solutions support the use of Windows 10 Tablets, the Digital Pen, iOS devices, Android devices, and other mobile devices across diverse industries. Organizations like Eli Lilly, Transport for London, Lightower Fiber Networks, the NC Department of Agriculture, the United Nations, The US Dept. of Transportation, and many others use Mi- Corporation's mobile forms app, mobile app development middleware, and reporting products.