Meet Josh Robertson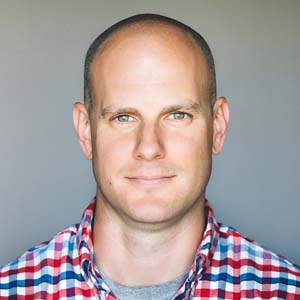 Company: Smashing Boxes
Title: Director of Business Development
Helps people solve problems and build products using web, mobile, and connected device technology.
1. How long have you been in your industry or in your current position?
I have been with Smashing Boxes for 3 years.
2. What's the biggest change you've seen in your industry with regard to technology?
The integration of connected devices (IoT). It's amazing how fast falling costs and increasing ease of prototyping and integration are reshaping the mobile landscape.
3. What's your most used business app?
4. What's your favorite non-business app?
5. What new or up-coming technology are you most excited about?
Driverless cars for sure. I have a 30-45 minute commute every day and it would be amazing if that could become productive time.
6. How has mobile technology improved business for you and/or your customers?
I spend a lot of time out of the office. I select the technology services that my team uses based on the availability of mobile access. I need to be able to stay in touch from wherever I am.
7. What's your favorite "throwback" technology?
The Super Nintendo
8. Any other fun or interesting facts about yourself?
The longest race I've ever run was a 52.5 mile ultra marathon.