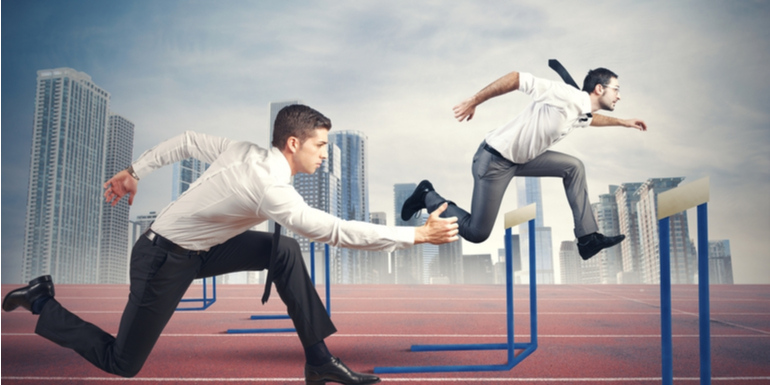 Mobile data capture solutions improve data accuracy, increase productivity, ensure compliance, and can help you gain insights into your business. This isn't something that has to be proven anymore; it's just fact. With that in mind, your goal shouldn't be how to convince yourself of those truths, but instead how do I get it done quickly. My answer for this is to partner with a company that's done it before and can help you with a few key areas:
Professional Services
Forms/Inspection Libraries
Rapid Paper Prototyping
Easy Training
ROI Insights
Professional services often sound daunting because we have an association with a high price tag. The truth though is that professional services don't have to mean months of invoices and can instead be the kick start your project needs. With the right mobile inspection software, you don't need to contract with a team of developers for months. In fact, buying a Getting Started Accelerator Pack of 100 hours of on-demand for expert knowledge can get you live in days.
Part of the reason professional services can help you out is because these experts often have a large forms library to draw from. Whether it be field inspections, compliance, or audits, that team has likely seen it all. Though we all like to think our use cases are unique, the truth is there's a lot of overlap. It's a lot quicker to take something that's been done before and modify it than it is to start from scratch—and a library lets teams do exactly that.
I've touched on the concept of rapid paper prototyping before as a tip for getting your team onboard, but it's also an important tool for getting things done quickly. One of the biggest time-wasters in any project is redoing something you've already done because it wasn't done right. It's no surprise the same applies to mobile data capture solutions. If you build a compliance inspection report that your users can't use, then you'll find yourself building revision 2 and revision 3 and so on. Instead, prototype with your representative users from the start. Draw things on paper or in a prototyping tool and then build the solution from their interaction with your prototypes.
Once you've got your solution built, make sure you're paired it with the right training. This can take many forms, but a good partner will work with you to tailor a curriculum that meets both your needs and skill level. Often this means starting with training the trainer so that you can continue the training process internally without the need of a vendor. If you've started with professional services, make sure they use your mobile forms as a guide through the training to help you see how the theoretical meets the real world.
Lastly, make sure you're looking for ROI insights. Many mobile data capture solutions look at only the capture side even if the platform provides a robust analytics infrastructure. When you're thinking about your forms and your data, make sure you also think about what you want to learn from that data. Is it how many commercial field inspections are done per week? Is it how long it takes each inspector to do his or her work? Whatever it is, make sure you have this goal in mind as you begin.
If you stay focused on those aspects of your project, and you pick the right partner with the right platform, 90 days should leave you with enough time to implement the solution and sneak out for a quick vacation because you're done early.