A low-code application platform (LCAP) is software that provides a development environment used to create application software through graphical user interfaces and configuration instead of traditional hand-coded computer programming.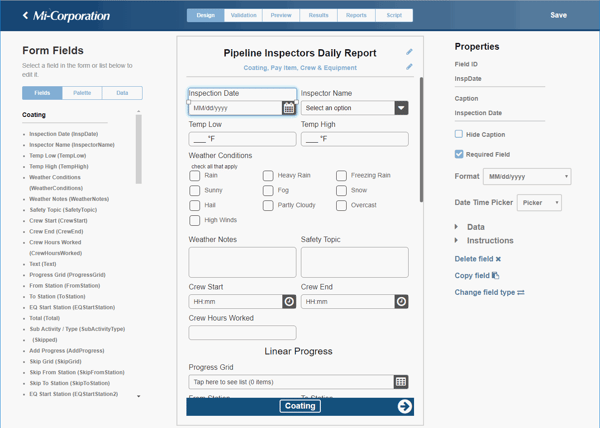 An industry-proven, low-code app development and deployment solution enables non-technical, citizen developers with different experience levels to create applications for web and mobile use. Through drag-and-drop functionality, business users and IT work together to quickly build, test and release applications in a fraction of the time formerly required for app development. These solutions deliver mission-critical information directly from the point-of-service or inspections, providing real-time visibility to updated information.
Due to the critical nature of their work, Gulf needed reliable software that automates processes with the opportunity for customization as business needs change. Their Technology Group had previously built an in-house system for their data, but it was difficult to maintain, and the team needed a tool that could scale with the company and provide the ability to develop apps quickly for their various business units.
"I couldn't imagine a better experience working with Mi-Corporation. The amount of time and dedication that has been spent with our team is incredible and, I believe, a very important factor in our success with the product thus far." Jared Coe, Project Manager
In a recent case study, learn more about the features and capabilities in the Mobile Impact Platform that were not available in other low-code platforms, including The NextGen Designer (NGD), which helped them develop updates rapidly as the needs arose and allowed for significant collaboration between business leaders and software specialists.