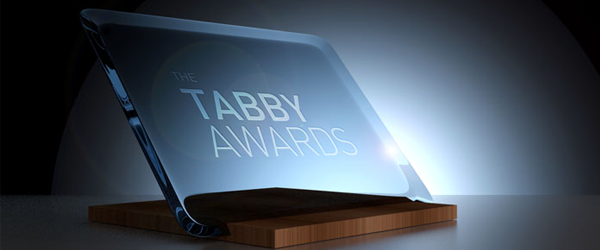 The 'Tablet economy' has arrived in full force and has revolutionized all our lives, while creating an estimated 500,000 jobs in the US alone from Tablet app development. From watching Netflix movies on your couch, to starting to modify spreadsheets in an airport, we've all seen the impact of Tablets in our personal & professional life. At Mi-Corporation, we've been gratified to see the mainstream adoption of this type of technology to streamline processes, after 15 years of working on Tablet projects with various organizations.
I was honored to be invited to judge the Tabby Awards-Business 2014 contest this year, a contest organized by TabTimes, a leading Tablet-focused media publication that has quickly become an authoritative source of information regarding the Tablet market. With 130 submissions from 4 different continents and covering 3 major Tablet operating systems – Windows, iOS and Android – this was a well-sourced, extensive contest with categories such as "Collaboration", "In-the-Field", "Education & Training" "Sales" and more. The panel of 20 independent judges was led by Alex Bratton, author of Billion Dollar Apps and CEO & Chief Geek of Lextech Global Services, and co-chaired by Jeff Klaumann, former Head of Samsung Apps US, Samsung Electronics.
Judging this contest, offered me the opportunity to see what sets apart the best-in-class Tablet apps, versus other ones, what types of impacts these apps could have in B2B organizations, and factors for future Tablet app developers to keep in mind. A few items to point out to organizations looking to build best-in-class Tablet apps are:
1) Make installation/setup easy and seamless: Some of the apps in my portfolio were far easier to setup and install and this made a difference in their perception and usability in my mind as a potential user. While I understand that some apps are deployed through corporate app stores, through MDM packages, and in other controlled ways, a simplified setup process is key as it's the "First Sight" experience for most users and you want them to fall in "Love at first sight!"
2) Use Tutorial Screens/Videos: I noticed some of the best app developers used a pop-up or other type of screen to help users with no or little familiarity on how to use their apps, and provide a quick tutorial, coaching and helpful 'how to' reference guides. This makes a huge difference as employees flow in and out of organizations and you can never train all of them constantly, all the time, or retrain when they forget how to use features in your app.
3) Focus on the User-Experience: Storyboard the app experience from the end-user standpoint. Think of their day-to-day work, when they will use this app, under what conditions, and what's in it for them to get over the initial training curve….imagine some possible frustrations for them, head them off when possible with technological solutions, and offer opportunities for them to provide feedback to the app developers. Our experience at Mi-Corporation, has been that most mobile projects fail due to poor user adoption and 90% of the risk in projects is centered around the users. The best apps certainly seemed to have a great grasp on what their users' pain points were & hit the nail on the head at making some of these pains go away.
4) Setup Integrations to Popular Cloud services: Despite the best intentions of many IT organizations to control or ban access to cloud storage providers like Dropbox, Box.Net etc., most B2B Tablet users will find a way to download some of these apps and use them. Rather than fight the tidal wave, enable users to access these cloud systems from your apps for even easier file sharing, storage etc. Some of the best apps took this open approach with integration points to these types of products.
5) It's not just about technology: The best Tablet app developers had extremely prompt, useful and courteous support lines of communication. The best technology is going to have issues. Customers are going to require customization, some system in the background is going to malfunction and hardware is going to go belly up. Having the right "A-team" on board to help support your users and other stakeholders, makes a world of a difference in the success of your project as well.
I enjoyed the judging process for the Tabby Awards-Business 2014 contest, and hope was able to provide valuable feedback to the contestants. I encourage you to review the list of the winners here. Good luck to all Tablet app developers as you continue to supercharge the Tablet economy and provide great value to businesses & consumers!
PS - as a disclaimer, while my company, Mi-Corporation, was declared a winner in the Windows "In-the-Field" category in this contest, TabTimes took great pains to make sure there was no conflict of interest for any of the judges and I was not involved with this decision at all. I was responsible for judging other categories that Mi-Corporation had not submitted any entries for and where our competitors had not either.