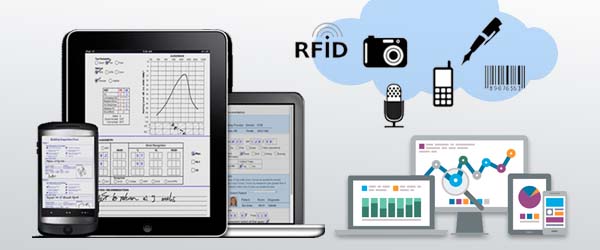 Mi-Corporation's Vice President of Sales & Marketing, Gautham Pandiyan, was recently interviewed about the many uses of digital forms as part of PerfectForms' Expert Interview program.
You can read the full interview here.
--
Question 1
"One of Mi-Corporation's most popular products is Mi-Forms, an enterprise-class mobile forms software that can be used on any device, anywhere. Could you give us a basic overview of Mi-Forms, as well as some possible applications?"
Gautham:
"Mi-Forms is a best-of-breed mobile data capture software platform that allows an organization to design and deploy electronic form apps to any device, to collect any type of data (such as GPS coordinates, photos, voice, barcodes and more). Our software can be used online and offline, and the data can be exported to any enterprise system by using our 90 APIs and web services."
Example applications include:
Pesticide inspections done by the NC Department of Agriculture to keep the citizens of NC safe by regulating the applicators.
Clinical trial documentation by the NIH & IDCRP to help derive insights to cure various infectious diseases.
Safety inspections by Transport for London to keep the transportation infrastructure safe for the citizens of London.
Sales order entry documentation for Doyle Security Systems to streamline the processes and timeliness of taking customer orders.
Question 2
"One of Mi-Forms' main benefits is the ability to gather 'rich data.' What are some examples of rich data, and how can it be leveraged to help a company stand out from their competition?"
Gautham:
"Some examples of rich data include multimedia data such as voice recordings, barcodes, GPS coordinates, RFID tags, and more, as well as data that can be dynamically displayed based on lookups and back-end databases, line of business systems and more--even while offline. Mi-Forms software has stronger offline capabilities than most other platforms in the market based on its ability to replicate data sets from enterprise systems down to a local SQLite database on different devices. The flexibility of the platform, and the top notch service and support that backs it up from Mi-Corporation, are also key differentiators. Lastly, our 10 issued patents around the technology is unmatched in the industry."
>> Read the full interview here.