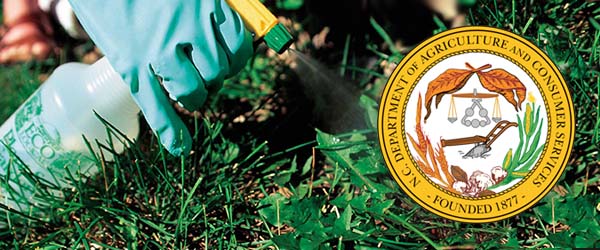 Digitizing Field Inspections with Mi-Forms Using Tablet PCs
The Structural Pest Control & Pesticides Division of the North Carolina Department of Agriculture & Consumer Services protects public health, safety and welfare by regulating the structural pest control industry and pesticide products used, and by improving the quality of structural pest control services.
According to field inspector Travis Snodgrass, the Division's field inspectors had been using a paper-based process for years, filling paper forms out on site in triplicate, then mailing them back to the headquarters on a weekly basis. "For each inspection that we did, we had anywhere between one to upwards of five or six forms," he said.
After implementing a Mi-Forms mobile forms solution, the department saw major results and benefits that wouldn't have been possible with their previous paper-based data collection process. To see how the N.C. Department of Agriculture is utilizing their Mi-Forms mobile forms solution for their inspection processes, and the results they've experienced, read the full case study.
---
Are you in environmental consulting and want to make the business case for mobility? Learn how to get your budget approved, and more in our new eBook.