Durham, NC, April 14, 2020 – Mi-Corporation, the pioneer of data capture on tablets, is pleased to announce that we've been awarded a three-year contract to provide our complete end-to-end hemp licensing solution for the Office of Indiana State Chemist (OISC) located at Purdue University.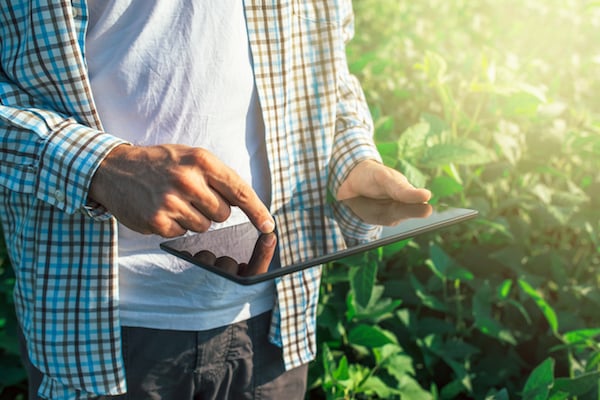 Due to changes in Indiana state law, the volume of hemp licensees is expected to increase significantly in 2020. To support the anticipated increase, a secure database, automation of the license processing and the ability to process accounting transactions is necessary. OISC will use our licensing and permitting solution to transition from fillable PDFs to a complete online data capture and license issuance application. The dynamic rules engine, integration with GIS, and ability to capture, store, and analyze discrete data sets support State and Federal regulatory requirements.
Mi-Co was selected by OISC through a competitive RFP process as the most economical solution for the agency.
"Our new software solution helps government organizations like OISC with issuing, tracking and renewing licenses and permits for regulated activities. We're excited to expand our offering to include licensing and permitting software. This is a mission-critical part of the regulatory enforcement solution set for our customers. We're delighted to welcome Indiana to our growing family of state customers." said Greg Clary, CEO and founder of Mi-Corporation.
The Mobile Impact Platform, our award-winning, end-to-end mobile data capture solution encompassing forms, inspections, analytics, and office workflow processes is an intuitive and user-friendly digital transformation platform. It is extremely flexible and can integrate with any existing enterprise backend system.
Follow us on LinkedIn at https://www.linkedin.com/company/mi-co

About Mi-Corporation
Two decades ago, Mi-Corporation pioneered data capture on tablets and coined the term "mobile data capture." Mi-Corporation's Mobile Impact Platform provides a rich and powerful platform that enables organizations to custom-build flexible solutions that improve workforce efficiencies, increase productivity, reduce costs, and increase profits.
You will find our solutions deployed across a diverse industry base, including Transport for London, USDA, Bureau Veritas, the NC Department of Agriculture, GULF Companies (GIE), and many others. In addition, Mi-Corporation is the proud recipient of many prestigious industry awards, including both 2015 and 2016 Microsoft Partner of the Year Awards for our work in the Public Sector.