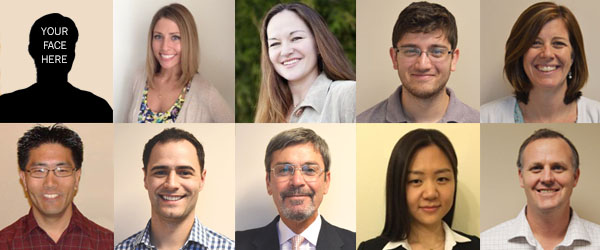 Demand for Flexible, Scalable, Secure Enterprise-Class Mobile Data Solutions Drives Expansion of 15-Year Industry Leader
DURHAM, NC--(Apr 16, 2015) - Mi-Corporation, the award-winning mobile information company, is continuing its sustained growth by adding several new members to its Research Triangle-based team of talented professionals to continue making incredible impacts for organizations' mission critical processes.
The expansion is driven by strong demand for flexible, scalable, and secure enterprise-class mobile data solutions throughout a myriad of public and private industry sectors including life sciences, manufacturing, transportation and energy.
"The knowledge, skills, and dedication of our employees has contributed to our anticipating the mobile revolution throughout these past 15 years, long before the days of iPads and iPhones," CEO and Co-Founder Greg Clary, Ph.D., said, adding, "Their hard work has enabled us to successfully develop and implement ways to collect, share, and analyze data on mobile devices to mitigate risks, transform business processes, drive productivity, and increase revenue for our customers here in North Carolina, across the country and around the globe."
Since its founding in 1999, Mi-Corporation has produced more than 1,000 successful mobility implementations utilizing solutions for mobile and offline data capture, enterprise app development, mobile field inspections, asset management, analytics and real-time reporting. Mi-Corporation technology is based on 10 issued US patents, and has been backed up by industry-leading service & support as well that has enabled this success. Mi-Corporation was named to the Inc 5000 list last year of fastest-growing privately held companies, won the 2014 Tabby Awards contest for best Tablet application in the field, and was selected as a recipient of the 2014 Mobile Village Superstar Award.
The new team members joining Mi-Corporation include:
Katie Barbee, Sr. Project Manager
Webb Chawla, Software Developer Intern
Michaela Hares, Marketing Manager
Robert Jones, Software Solutions Executive
Bob Letzeisen, Software Solutions Executive
Lin Lin, Software Engineer Intern
Jacob Potter, Software Solutions Executive
Shana King, Customer Engineer
In addition, the company has promoted company veteran David Nakamura to Vice President of Customer Success.
Next week, Mi-Corporation will be hosting its annual Mobility Summit with programs designed to explore the ways mobile solutions are transforming the way companies do business in various vertical markets. The Summit attracts representatives from such companies and organizations as Duke Health System, Waste Strategies, Doyle Security Systems, the Internal Revenue Service, Boston Children's Hospital, the U.S. Department of Agriculture and the Electric Power Research Institute, amongst others.