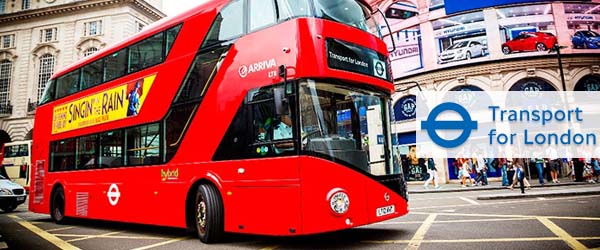 >Major European Transportation Operation Expanding Platform for Rapid Development, Deployment of Mobile Forms for Mission-Critical Data Sharing Needs
DURHAM, N.C. & LONDON, ENGLAND -- Mi-Corporation, the award-winning mobile information company, has completed the first stage of a controlled rollout of flexible, scalable, and secure enterprise-class mobile forms solution for Transport for London's (TfL) mission-critical data sharing needs.
In addition to managing London's buses, the Tube network with its 1.265 billion annual riders, Docklands Light Railway, Overground and Tramlink, TfL also runs Barclays Cycle Hire, London River Services, Victoria Coach Station, the Emirates Air Line and London Transport Museum.
Mi-Corporation was selected by TfL in May 2014, following a competitive worldwide RFP, to provide the local government body with a platform for the rapid development and deployment of mobile forms, workflow capability and system integration. In the summer of 2014, Mi-Corporation was on-site in London for testing, pre-production, and eventual production for one of TfL's business units, its Fleet Quality Management Services Division.
Mi-Corporation's team was quickly & effectively able to design a series of 16 e-forms apps – deployed on iPads and fed back into a centralized server – for testing and implementation in the fall and winter of 2014, which TfL used to track the cleanliness & conditions of train cars as well as productivity of the inspectors. As of February 2015, the system had successfully processed 3,000 form submissions.
Before engaging Mi-Corporation, TfL's various business units were trying to rollout their own individual mobile forms systems. The organization's Information Management Department realized the potential problems of coordinating and managing such a diverse operation, and wanted a solution to centralize a mobile forms platform for inspections, work order management, materials management and similar asset-management and related disciplines.
TfL's initial purchase of a Phase 1 license covered up to 5,000 users at the agency. Upon the successful rollout of the Phase 1 project and demand building from other business units, TfL has now purchased an Enterprise-Wide license to cover 27,000 users at the agency for all mobile data capture & reporting needs.
In addition to the forms rollout within the Fleet Quality Management Services Division, similar forms are in development for two other business units, which will be going online soon.
According to Chris DiPierro, CTO of Mi-Corporation, "We are pleased to bring a positive impact to the citizens of London and the TfL employees that serve them, by assisting TfL with the capture & sharing of mission critical data to help improve quality management, the rider experience & much more. We have also awarded TfL the Mi-Corporation User of the Year award for their quick, successful deployment!"